So this happened a while ago, may 30th to be exact. I wasn't sure if it was worth posting but I was going through the pictures on my phone and I realised how hilarious it actually is.
I went up to Timberline as usual to take advantage of the spring slush and ski the prime parks while we still had some snow left. I headed into the lodge to throw on my gear and suddenly I felt the urge to visit the little skiers room. So I strolled on into the bathroom and who do I see? None other than Jonah Williams, fresh off of his superunknown win and victory as best rookie at West Coast Session. Startled a little bit, I stop in my tracks, we made eye contact and I look down to see that Mr. Williams has really been embracing the gypsy lifestyle that Mt. Hood has to offer. This dirty motherfucker is BAREFOOT! He was just chillin in the nasty bathrooms of timberline lodge applying some sunscreen and probably bathing in the sink, idk.
Anyway, I realise that I'm just staring at this dude so I headed into the stall behind him to relieve myself. But not before I snapped a picture of him through the crack in the stall.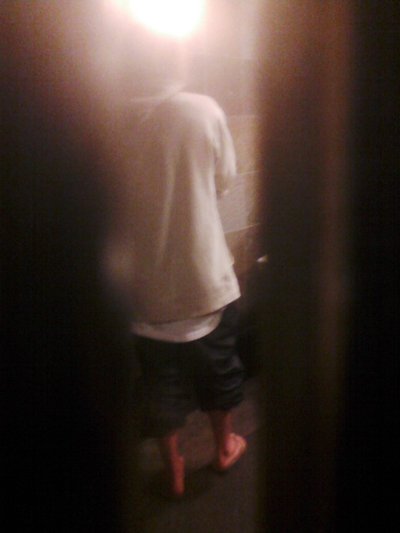 Unfortunately I only have a shitty flip phone so the quality is not the best, but you can tell its him because hes wearing the same thing hes worn since west coast session, as shown by his instagram:
https://instagram.com/jonahwilliams/


Has Jonahs recent success sent him off the deep end? Possibly, but who cares, this guy slays, I just hope he doesnt get some sort of fungus that infects his feet and renders him unable to wear ski boots anymore.