Rules:
Contact me for more pictures/info.
Will only trade for a GH3/GH4 body.
Buyer pays shipping unless otherwise discussed.
Pretty firm on prices.
All offers WILL be acknowledged.
Bundling items is preferred.


Really want this all sold within the next week or two so that I can buy a GH3 before an upcoming trip...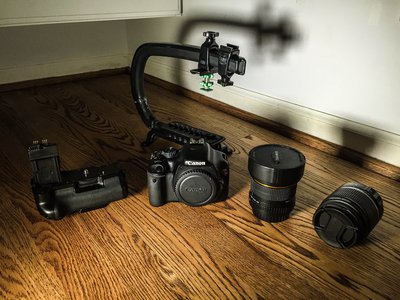 Canon T2i/550d
(9.5/10 condition) low shutter count (primarily used for video) very little wear, works perfectly, the latest stable iteration of Magic Lantern has been installed, all firmware is totally up to date.
$200 or $240 w/ kit lens

Neewer Battery Grip
(10/10 condition) perfect condition, works just like the canon one.
$30 (msrp $40)

Samyang 8mm f/3.5
(10/10 condition) like new, flawless glass, smooth focus ring. Babied to death so I'm asking
$200 ($283 on B&H)

18-55mm Kit Lense
(9/10 condition) glass is flawless, all functions are smooth, minimal wear on the housing.
$60 (msrp $129)

Camcaddie Scorpion + Lockout Kit + Accessory Shoe
(10/10 condition) Like NEW, really really fun to shoot with...
$50 (msrp $99.85)
**This thread was edited on Feb 1st 2016 at 12:53:27pm
**This thread was edited on Feb 2nd 2016 at 9:46:16am
**This thread was edited on Feb 5th 2016 at 9:22:11am