Hi, I have a pair of Full Tilt "Hot Doggers" from 2010 I believe (all red ones). Size 28.5 (10.5)
They are in really good condition, the only blemish is that the black heel pieces are a little worn down.
(They still work exceptionally and you can buy replacement ones online for about 15 dollars:
http://en-us.fulltiltboots.com/ski-boot-parts/replacement-heels
)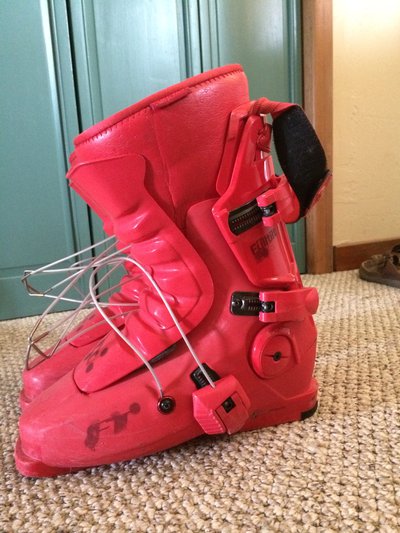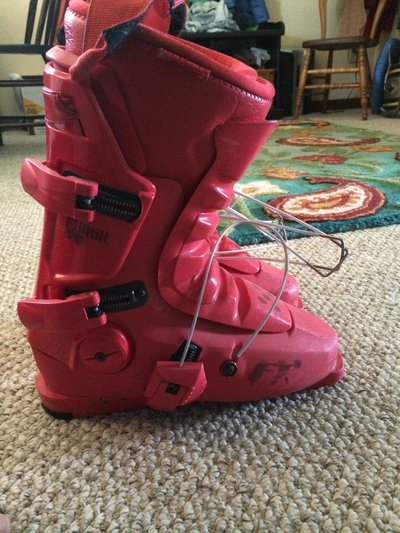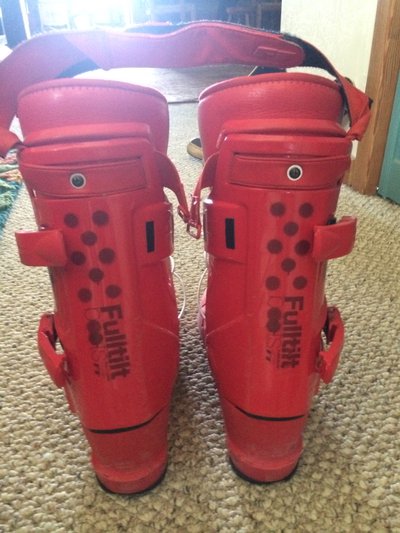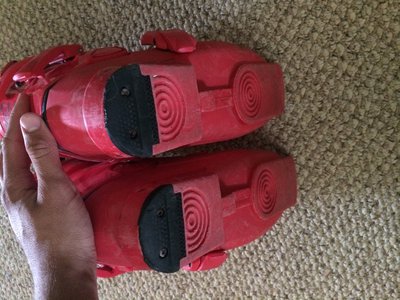 All the buckles work perfectly and the sole is in great condition.
If you have any questions or want more specific photos post below, message me, or text me at (907) 299-7669 (my name is Flynn)
I am not sure what to price them at, probably around the 150-200 range, will sell to the best offer though.
**This thread was edited on May 24th 2015 at 9:25:55pm