RULES

Absolutely No Trades
Paypal will be the prefered way of payment
Shipping will be added to the price (I live in Alaska, it is not the cheap)
I can get you more pictures if you ask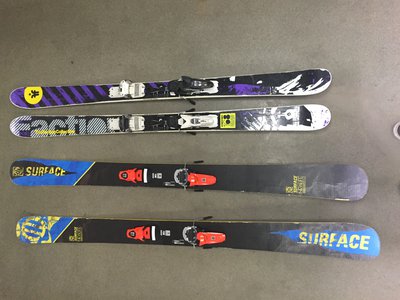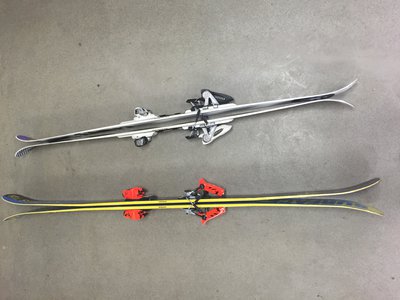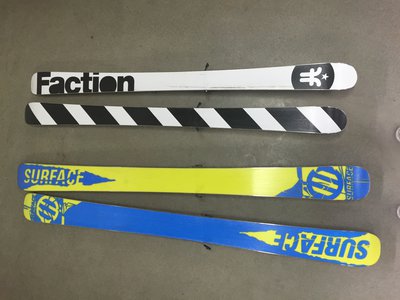 Surface New Life 184 (W/O Bindings) (9/10) $150 -
These skis have been with me for two seasons and only been riden 5 times. I have enjoyed these skis but its hard for me to get out into the backcountry for the weekend because of my college schedule. Since I'm not getting any use out of them I hoping someone will. There is top sheet damage and they need a good waxing but other than that they are in great shape. Mounted Once at True Center for a Full Tilt 27.5 Boot
Faction Wednesday 164 (W/ Marker Schinzo Bindings) (7/10) $200 -
My first ski I ever owned! These skis are tanks because they look the same as the day I bought them. They have some minor top sheet chipping and some rusting on the edges but I hardly hit rails so they have remained in fair condition. The schinzo bindings are adjustable, I have a Full tilt 27.5 boot and it is abjustable between true center and 2 cm back.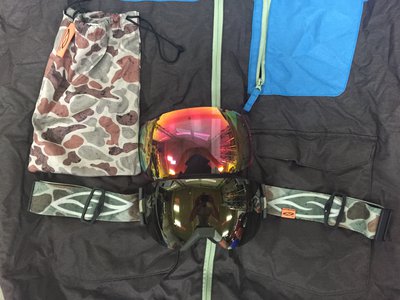 Smith I/OX LAGO DUCK CAMO (9/10) $100 -
Comes with both lenses and the bag. These goggles work great in all conditions. Only reason Im letting these go is because they are just a little too loud for me. There are scratches on both lenses but none affect visiblity.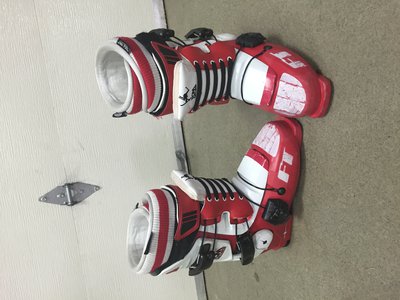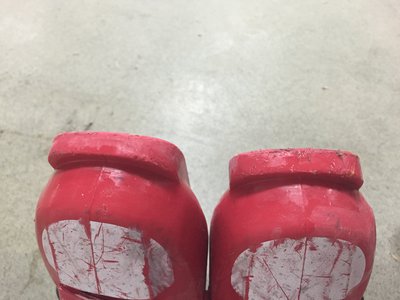 Full Tilt Hot Doggers RED (8/10) $200
-
These boots have been heat molded once and used for two seasons. I didn't do my homework and got boots that were too small for me. There is some tearing in the velcro for the top strap on one of the boots but other than that they have the original buckles and I have not had any problems with them.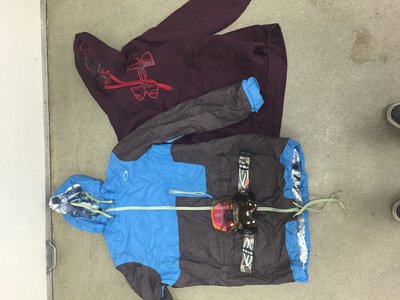 Oakley Ship Yard XXL (8.5/10) $130 -
The only damage is a slight tear on the wrist strap that doesnt effect the jacket at all. This jacket is very long and the zipper length measures 36"
UA Sweatshirt XXL (9/10) $50 -
No Stains and a 28" Zipper Length