So, before Chads Gap got blown up by ski patrol, we had a session there one snowy winter. We refers to me, shin-bang, and yep, you guessed it....B FISH. After countless hours of building a massive jump, it was complete, ready to send someone to the other side..
Usually when we build jumps were stoked to send them first. But its freaking Chads Gap. We gathered a pile of sticks, and saw who picked the shortest one. Shin-bang gets a little unlucky, picking the shortest one. After a soled 30 minute hype session, he gains the courage to send it. Straight air. Makes to the other side. It was the sloppiest straight air, but we couldn't contain ourselves and shouted the stoke. Im next. I volunteer to go next. My brain is fatigued from working on the jump so long, that i made a huge mistake. I forget that shin-bang is 6'1 and 170 lbs while I'm 5'7 and 130. I started to low. I bomb down the in run, pop, and my left leg doesn't make it over. I bust my left heel up really bad. My left heel hurts to this day. This doesn't kill the stoke, but makes us aware to the consequences that reside here. After making sure I was okay, which i Was, we go hype B FISH UP. We get a longer in run going for me and b fish. we complete it. We all hike up to the top of the in run. B Fish is nervous, and he has a damn good reason to be. After listening to b fishes favorite tunes and praying to tanner hall, who died for our sins on the gap, we look into bretts mexican eyes and say..... "Brett... ITS TIME TO TAKE THE LENCON TO DUB!!!!!"
He drops in, tucked the whole way, get the lip, then pops...
Here are the results...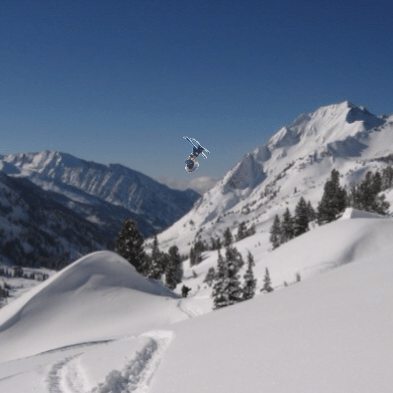 history was made that day...