So today I have a very interesting story. I'm sure that many newschoolers are aware of The Good Company and the insane steez they have. So a few weeks ago I noticed a string of instagram photos showing that they were in Boston, and since assachusetts isn't exactly the skiing hub of the world I was pretty excited that they were in my home state. I identified where they were as the Quincy Quarries but I didn't want to be a stalker and go over there to see them so I just chilled out and I soon forgot about it, until yesterday. My brother, his friend, and I went to the quarries yesterday because they wanted to go rock climbing and I figured I should just go with them. We pull into the parking lot and I see some ski boots hanging on the the powerline, que?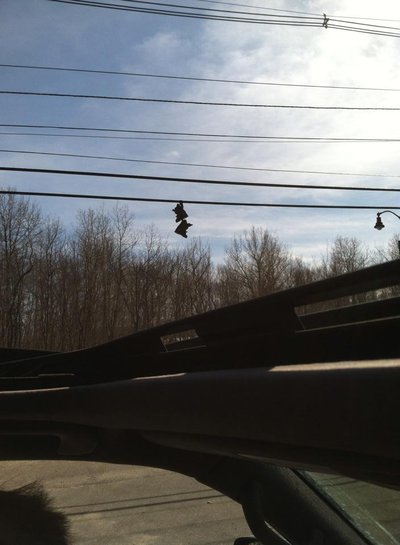 I see they are a 3 piece boot and I recognize them as nordicas. After a half an hour battle to get them down using a stick and the roof of the car we gave up and went into the quarry. We went home but I knew those boots did not deserve to rot away on a powerline, so we went back to save them. Today using a 10 ft pvc pipe we flipped those mofos off of that line and set them free. I confirmed them as
Nordica The Ace 3 Stars
, they were wet and pretty scuffed but I've cleaned them up.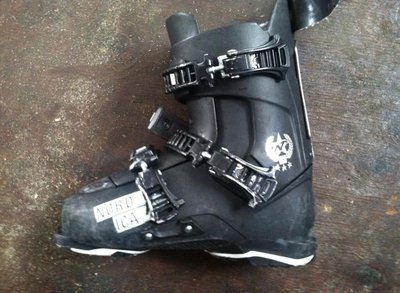 Now who would throw boots that retail at $599 onto a powerline...?
My Theory:
Pro skier/ swagmaster Dale Talkington (sponsored by Nordica) was setting up a feature to film for The Good Company. Being the East Coast it was probably raining and he was getting frustrated.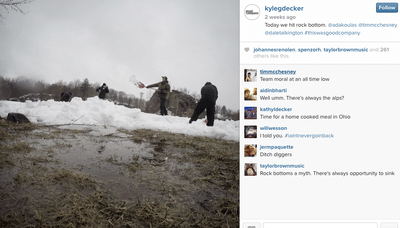 This photo shows the struggle of setting up a feature and puts Dale at the exact location where the boots were. At the end of the day he raged from anger and hucked his nice boots onto a power line.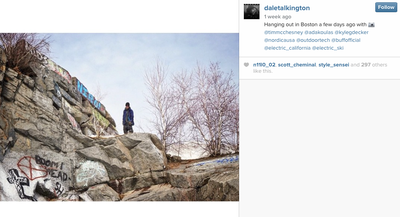 Dale's instagram at the quarry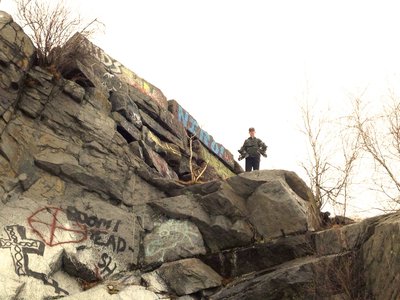 me holding the boots on the same rock
Can we get Dale himself to confirm who's boots these were? If anybody wants to buy these gems, real pieces of american history, just pm me