I want to thank everyone who helped me get to this point. I want to thank Jesus, Allah, Paige Gibbs who got me to join, John Kutcher for really teaching me how to ski, all of the wonderful friends I've made through skiing, the friends that got me to ski in the first fucking place, my parents, Satan, and the Academy for recognizing me tonight.
I moved from Jacksonville, FL where I grew up to Park City right before my sophomore year of high school. In my first few months there, I saw MSP's
The Way I See It
at the Library and ended up crying towards the end because, for the first time in my life, I finally felt at home. Shortly after that, Paige Gibbs (wherever in the world she is now?) made me join newschoolers when I didn't know what the hell "steezy" meant.
A combination of the fact that I was on the Axis Freeride team my first year in town, newschoolers, and all the awesome friends I had I managed to ski just shy of 100 days my first season ever living out West. The following year I began a two-year stint as a volunteer ski patroller at Park City Mountain Resort. I also started working for 4FRNT skis as a mountain sales rep for PCMR, who I still "work" for as an intern. I also started taking skiing super seriously and found a group of squids, called them a squad, and made some videos.
https://www.newschoolers.com/videos/watch/763361/squid-squad-ep-01---the-harlem-shake
https://www.newschoolers.com/videos/watch/763362/spring-break
This year was my second time at SIA, where I worked my ass off, got star-struck by Glen Plake, drank way too much, talked with Doug and Cy in the lobby of our hotel until 5:30 in the morning, crashed on the NS hotel floor, and decided to never get a "real" job and instead work in the ski industry until my knees give out.
I just came back from filming on the Jackson All Ladies Shred Fest (be on the lookout for content soon) set up by Erica Aarons. Holy shit, the ski world is absolutely ridiculous - everyone is killing it these days, and some of the most wonderful people I've had the chance to meet.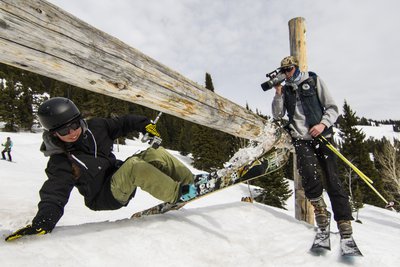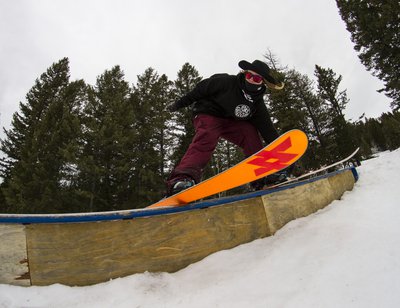 Without newschoolers, I would be on a completely different life track - one that isn't half as much fun, and probably with more depression. Newschoolers has introduced me to so many amazing people, I have opened my doors and my couch for many friends from this weird internet community. Hell, some of my best friends have come from this site, and my mom finally understands why I have internet friends - you're all phenomenal. Newschoolers got me to start taking video and helped me rekindle my love for writing.
I have no fucking idea how I managed to be nominated alongside Katrina and AltitudeFoto, but thank you. Thank you Newschoolers for everything, I owe you my life, and I sincerely mean that. Here's to many more years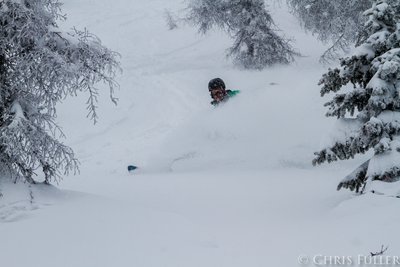 **This post was edited on Mar 25th 2015 at 1:49:54am