Selling a pair of Salomon X3 120's. They're great boots, the only reason that I'm selling them is that I found boots for dirt cheap that have a flex rating more suited to my skiing and I don't need these any more.
Asking $100 -- Buyer pays shipping -- open to offers especially for local pickup in SEATTLE
Paypal or cash if local, please
I skied about ten days on these last season. MINT CONDITION -- These boots are still shiny.
As for features, they have a 120 flex with a removable bracket in the back that makes them softer, and a moldable shell starting at 99mm last but can be expanded up to 104.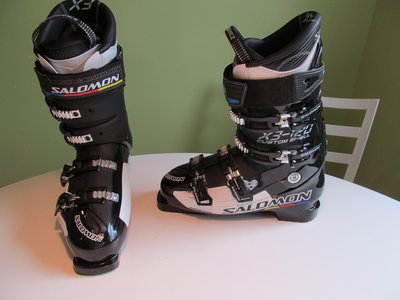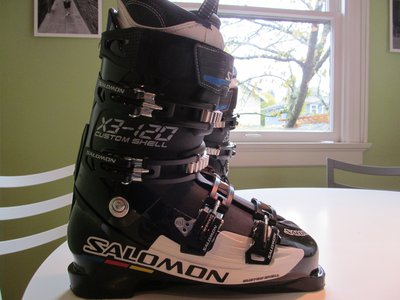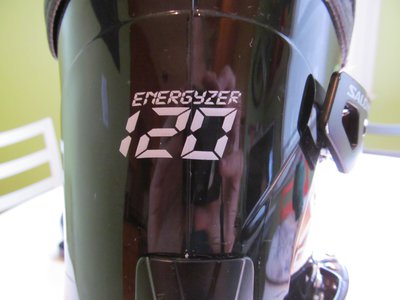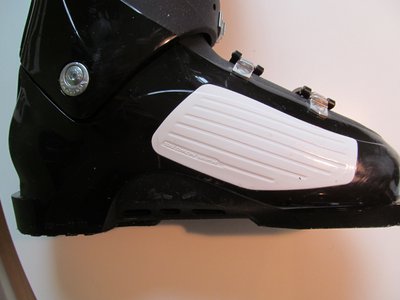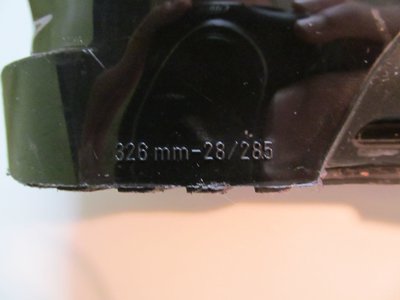 **This thread was edited on Oct 26th 2015 at 9:17:46pm
**This thread was edited on Jan 3rd 2016 at 4:46:20pm