Bought these large saga anomie pants off of Steve Stepp, the one and only, at windells this year 1st session.
They're a
large
and i never wore them
Steve has skied in them once or twice.
Only mark on them is a green rail stain (from riding park city) on the inside bottom of the right leg.
I payed
100
for them and would like to get 100
shipped
, considering they're in the same condition as i bought them in.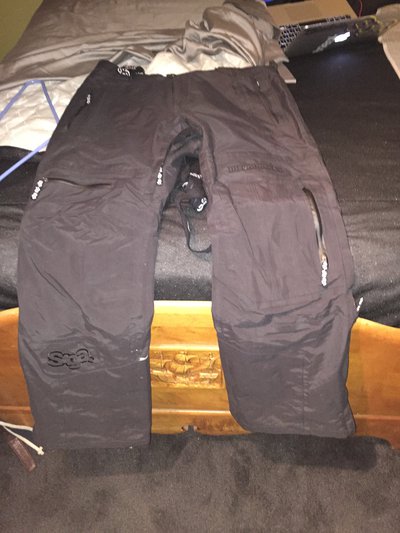 Also i have an
xl saga triple stack in atomic
blue,
(this is not stoves btw :((( ) i was trying to get rid of.
Payed 80 for it
around christmas time and only wore it a
few times
. No stains on it that i noticed and no rips either.
No set price just make an offer!!
Not replying to low balls!!