Quick translation from the text below;
Weather didn't allow for the geli to take off for a while, it has snowed since the accident, making the bodies harder if not impossible to locate, even more avalanches happen since. The rescue mission will start again on Saturday.
The Auclaur familly will be on their way Monday to Argentina it hopes to find the remains of their loved one.
Allo à tous. Voici les nouvelles du jour. Ce fut malheureusement une autre journée dont le dénouement n'a pas été celui que l'on souhaitait... Tout d'abord, l'hélicoptère n'était pas disponible et prêt à décoller de Perito Moreno (village le plus proche de Monte San Lorenzo) tôt ce matin comme on nous l'avait annoncé. Mais comme la météo n'était pas clémente, ça n'a pas changé grand-chose...
En milieu d'après-midi, l'hélico a finalement été en mesure de prendre son envol vers la montagne. Mais l'équipe de secours a bord a constaté sur place qu'il avait neigé dans la nuit précédente, et que d'autres avalanches avaient eu lieu, rendant ainsi impossible la localisation des corps...
L'équipe de secours reprendra donc sa mission demain matin, et un plan B s'organise. Continuez de penser fort à JP, Andreas, et à nous SVP pour que la mission de récupération soit un succès.
Jean, Ingrid, Jacques et moi serons en route vers l'Argentine à partir de samedi prochain, et serons sur place lundi matin, afin de rencontrer les caméramans, la famille de Andreas, et, je le souhaite, pour y retrouver JP, et un peu de paix, si tout se passe bien d'ici là....
En plus d'Ingrid Sirois, de Jean Auclair, de Nadia Lazzari, de Jacques, de Claire, de Genève, et de toutes nos familles et amis, je désire remercier particulièrement Rolando Garibotti et Per As, nos correspondants italiens et suédois qui nous ont donné l'heure juste et une vision claire du déroulement des opérations, et ce, malgré qu'ils sont encore plus loin que nous du sud de l'Argentine, et qu'ils le font pour l'amour de leurs pairs et de la montagne.
---
I'm sad to say there is now no chance of survival of our fallen friends.
I've lost a good friend and an amazing inspiration. JP will leave a huge void in our lives.
Peace and love to you JP
---
I'm afraid this may be the end of the story. Although I haven't heard confirmation back from Iannick since an hour or so ago. He's been offline and I'm sure everyone wants to be left alone if this the truth and deal with the news.
I'll still update here once I get final word back.
http://www.cbc.ca/news/canada/montreal/jean-philippe-auclair-quebec-extreme-skier-killed-in-avalanche-1.2783133
---
I've been in contact with Iannick B who's directly in communication with JP's girlfriend and his father. They're the only ones along with Andreas family who have the official info on what is going on. Here's what we know;
1) A rescue team is getting ready to leave Argentina right now. They wont make it to the site until next morning (wednesday).
2) All death rumours circulating online were made off observations from a helicopter. No one on the ground has been able to physically confirm their status. All they saw were inert bodies.
3) There's still hope, although very small, that their injuries may not have been lethal.
Lets all send positive vibes and hope for the better!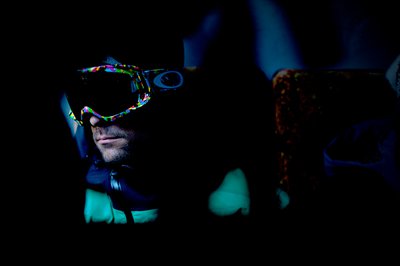 **This thread was edited on Oct 1st 2014 at 2:49:24pm
**This thread was edited on Oct 3rd 2014 at 10:55:35am