So I gotta sell some stuff that I won't use anymore. The prices are negotiable depending on the number of offers and you have to pay shipping. Please no lowballs though and if you need more info feel free to PM me. So here ya go:
1. Salomon Suspect 171, (6/10) - $100
I rode these skis for only a year but they kind of took a beating. The edges are nearly gone underfoot but they still ride fairly nice. Besides the obvious damage there, the bases only have one or two medium sized core shots and some top sheet chips. They've also only been mounted once.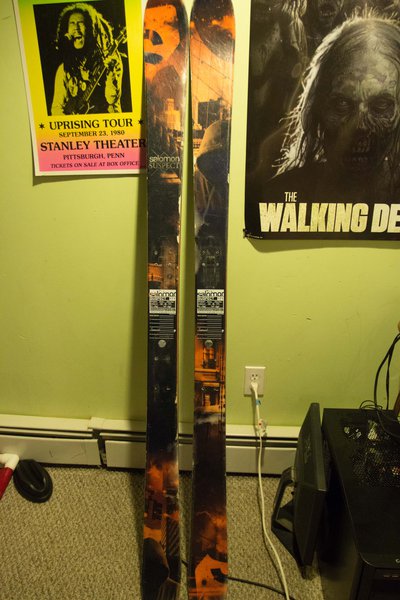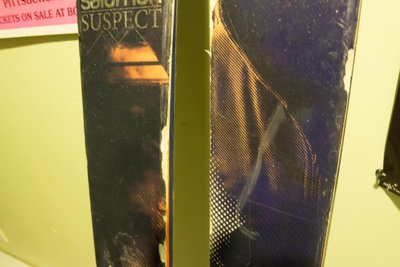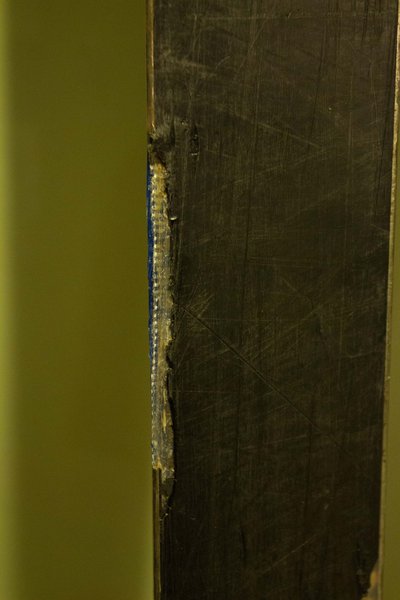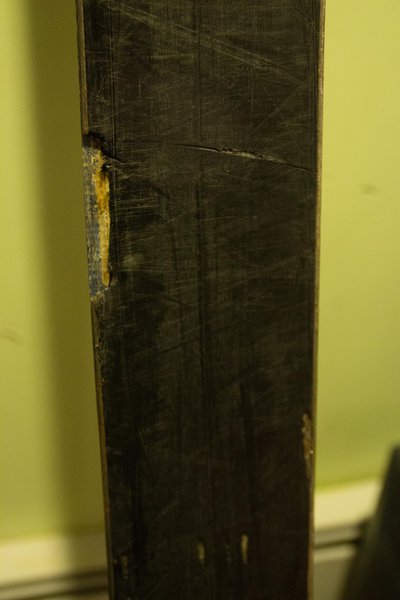 2. Volkl Ledge 169, (7/10) - $150
I also only rode these for a season but they are in much better shape. The topsheet has normal shipping and besides the peel on the end of the ski they are fine. A couple tiny edge cracks but the bases are in great shape. Mounted once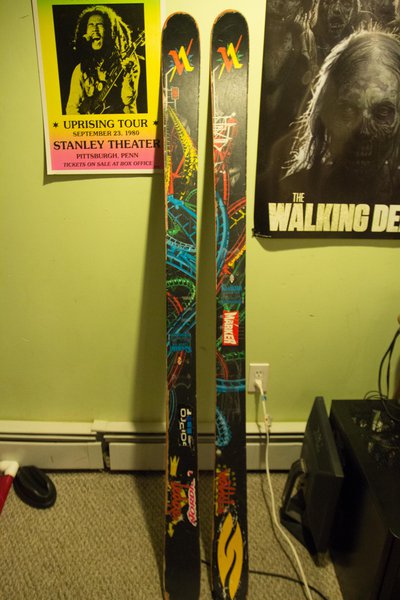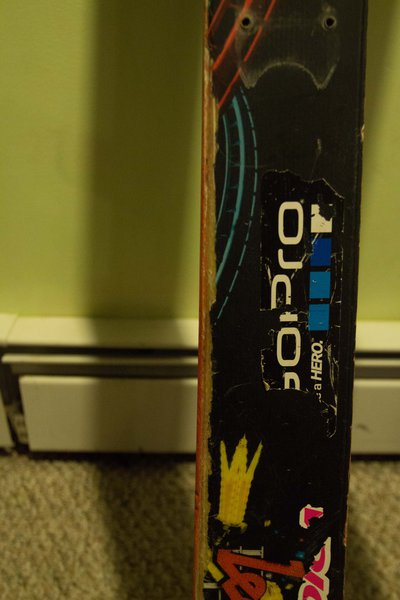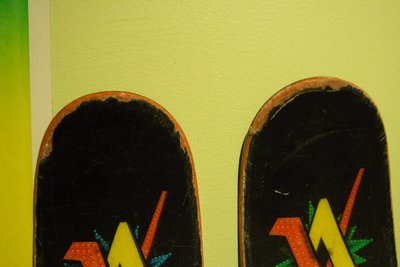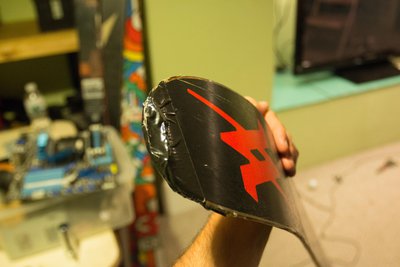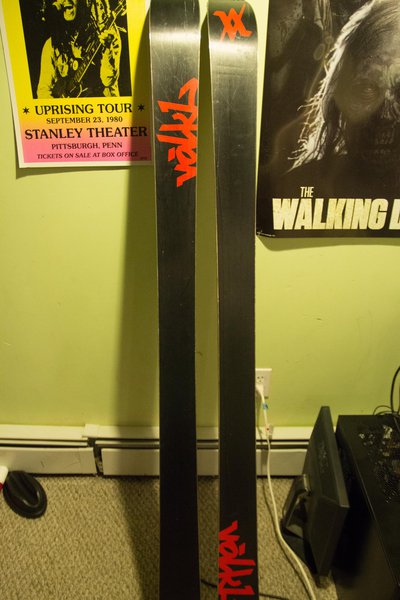 3. Rossignol Axial 2 bindings 90 mm, (7/10) - $100
These were on the ledges and only have cosmetic wear. Each binding has a chip in the same place but it doesn't affect the function of the binding.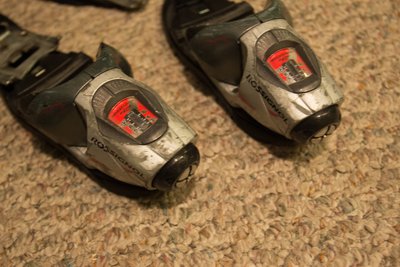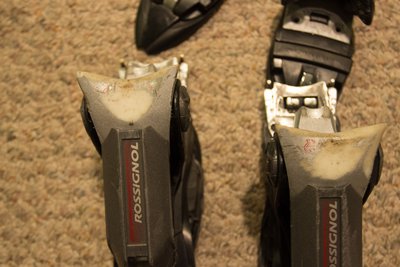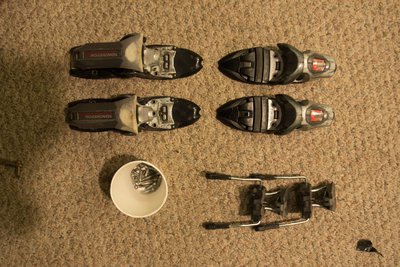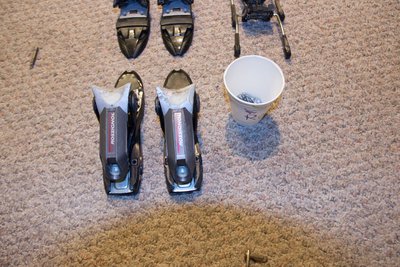 4. Plan B Skateboard, (9/10) - $100
This wasn't used too much. I'm selling it all together so it includes the independent trucks and spitfire wheels. The bearings are fine too. Pretty sure its a 7.5 or a 7.7.