Hey guys, got a pair of rare Elan Mo Spice. These aren't being made anymore so you will be one of a kind on that mountain or urban spot. They are pretty beat but not bad at all. I would use them for urban skis but i am too tall for 155s. But sick ski. Pretty flexible. I loved riding on them, great ski. This pic shows the front. as you can probably see minor cracking on the top sheet but nothing to worry about. The edge is fine. Hope you enjoy this sale, offer up NS!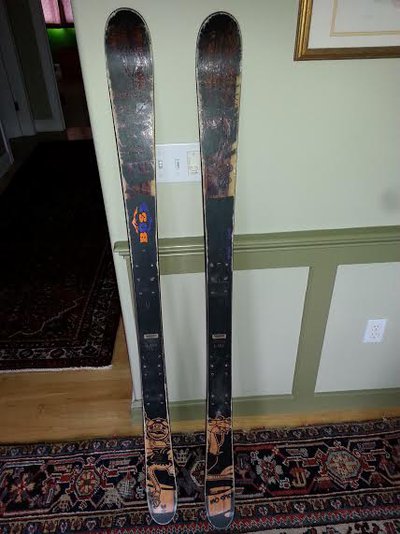 Here they are on the floor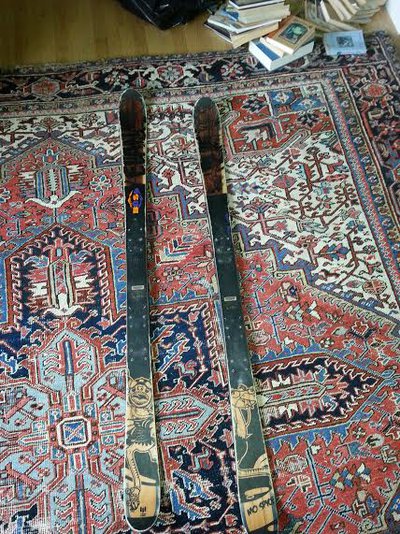 Next the bottoms, some scratches but they're still perfect for shredding.