All Items are in great shape, no rips, minimal wear.
Large Fatigue Jacket= 100$
Large Grey Vest= 75$
Large Red Anomie Jacket=100$
Xlarge Reversible Puffy Jacket=100$
Xlarge Red Monarch Pant=100$
Large Black Poly Jacket (softshell)=75$
Large Grey Poly Jacket =75$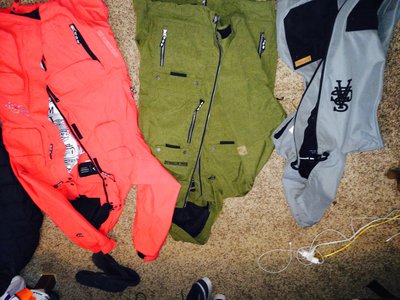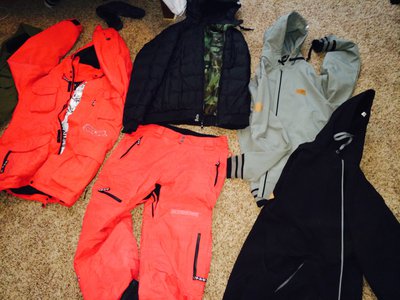 All prices include shipping with in the US only. Canada pays for shipping.
text Luke at
406-581-8119 for details.
or message me