Well I'm off to college and all these items are going to get left behind if I don't sell them. Follow the rules and all should hopefully go well. I'll keep the thread updated as much as possible and might add an item or two so make sure to come back every once in a while.
1. Paypal Only
2. All Prices are shipping included for Contiguous United States
3. Trades are Welcome
4. Bump = +k
5. Has to have a couple feedback
6. Will ship out of the country if buyer is willing to pay the extra cost for shipping.
Price:
$20
Condition:
9/10
Description:
5XL Short sleeve Wolf shirt from themountain.com that I bought earlier this season and wore a couple times while skiing. No rips or tears just 9/10 because it's been worn and washed before but is in great condition. Here is the sizing chart for people that don't know
http://shop.themountain.me/sizing/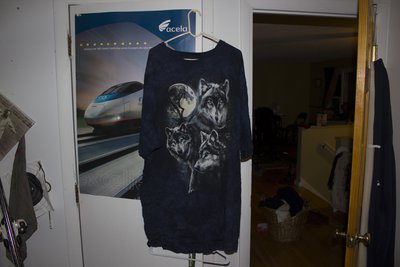 Price:
$10 each
Condition:
10/10 Never worn
Description:
2XLT 34" long New York 100% Cotton Khaki Colored Long Sleeve Shirts. I bought a bunch of these near the beginning of the season to sell to friends but only sold a couple and then was left with about 7 of them. They fit extremely comfortable and the neck is a tight fit as well.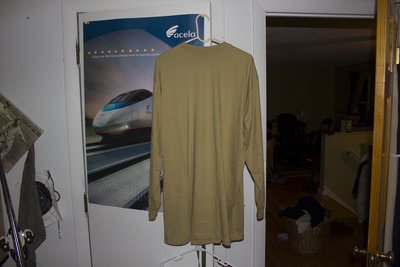 Price:
$55
Condition:
7.5/10
Description:
Saga Anomie Purple Rain Pants size L. There are some rips n tears near the heels but they really aren't that bad and are very much still intact. I wore these for an entire season a couple seasons ago and have just been sitting in my closet. Also I have some Line Skis suspenders that are ducktaped to the pants because some of the clips broke, but I just left them on there and will include them with the pants. If you want you can just rip them off when you get them, but that's why the price is a little higher.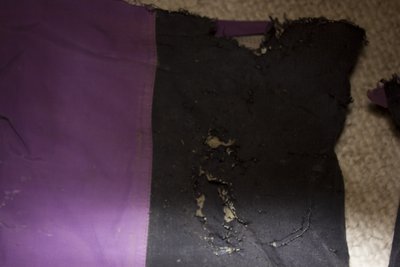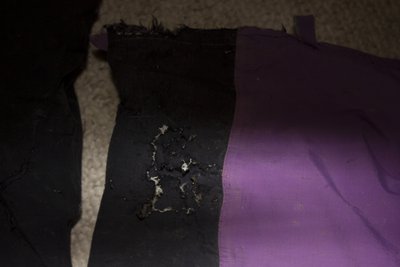 Price:
$20
Condition:
8.5/10
Description:
Large Saga thermal in great condition, wore this for some of last season and beginning of this season.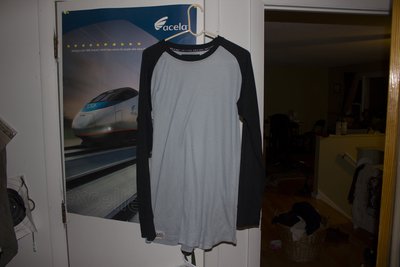 Price:
???
Condition:
6.5/10
Description:
XL Line Hoodie from a couple years ago. I wore this basically every day a couple seasons ago so it has gotten some use out of it and one of the cuffs is torn pretty good. Just offer up anything I guess for this and trades are welcome.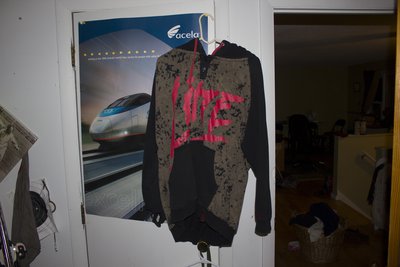 Price:
$40
Condition:
9/10
Description:
Large FDwear Reversable Hoodie that I wore like maybe 5 times and never wore while skiing. Only thing is that the little piece of metal that you hold onto when zipping it up fell off but you can still zip it up by just holding onto the metal piece. This hoodie is very heavy as well since it's double layered and there is a button to attach the hood to the back of your neck so it doesn't go on your head if need be.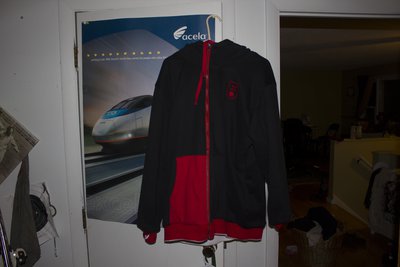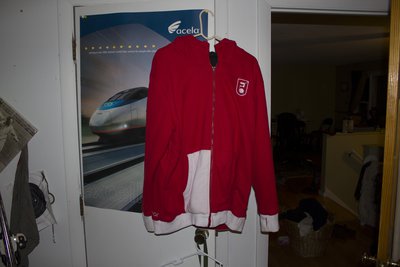 Price:
$35
Condition:
8.5/10
Description:
XLT 34" length Woodward @ Copper Hoodie that I wore for basically an entire season and the only thing is the neck is tearing a bit. No stains or anything.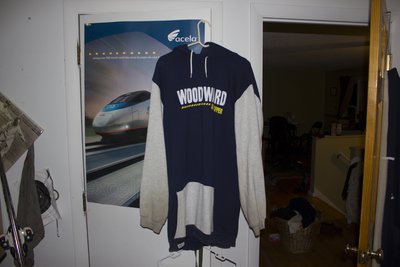 Price:
$25
Condition:
8.5/10
Description:
Large Flylow - Oven Mitts that I wore all season. When I got them they were a weird tinted color than other pairs I have seen and they have had some use. These gloves are great though, you can use them on pow days and they keep your hands nice and warm or on wicked sunny days and they keep your hands from getting soaked. I'm mainly selling them because I want to have gloves instead of mittens for next season.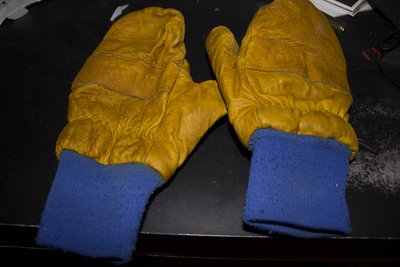 Price:
???
Condition:
Beaten
Description:
171 K2 Domains w/ Marker Squire bindings. They have been mounted only once. These are pretty beaten and obviously for urban. If you wanted to you could take the bindings off and sell those for a pretty decent price I guess. Ok so now I'll list all the problems with these: Edge is missing on upper tip area of one ski and is also missing edge on the under foot on same ski. There are edge cracks but they aren't bad. And lastly one of the bindings has a broken brake. In the current condition that they are in I was able to get a day out of them on the mountain a little while ago. I would suggest in either getting the brake replaced or just take it out since you're most likely hitting urban with these.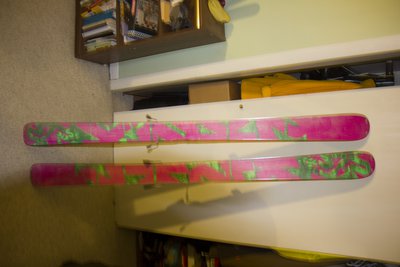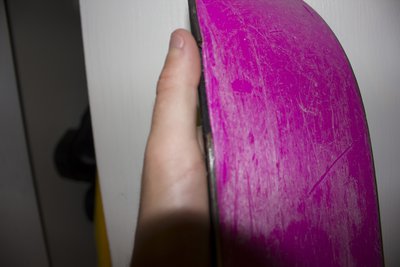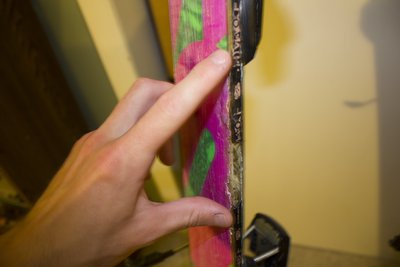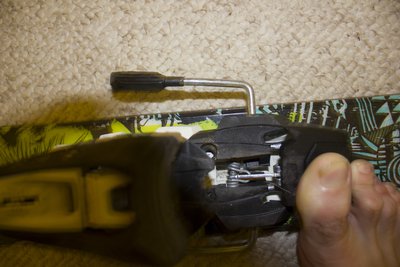 Price:
Throw in an extra couple bucks
Condition:
Misc.
Description:
Just a big box of random stickers like Saga, Line, First Drop, Newschoolers, etc. for an extra couple bucks I'll throw in a bunch of stickers and what not.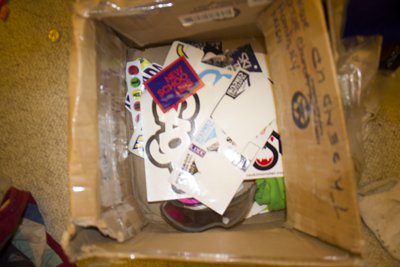 Have a guacamole of a day thanks for checkin my thread out.
**This thread was edited on May 16th 2014 at 12:43:58am
**This thread was edited on May 18th 2014 at 1:12:47am
**This thread was edited on May 21st 2014 at 12:34:50pm
**This thread was edited on May 21st 2014 at 3:01:02pm
**This thread was edited on May 23rd 2014 at 2:35:56am
**This thread was edited on May 23rd 2014 at 2:44:44am
**This thread was edited on May 23rd 2014 at 3:28:46am