Hey Newschoolers,
Next year I'm heading off to college in NYC. Sadly there isn't much skiing in the city and I'll only really be skiing a few days every year, just when I get back on breaks, so I'm selling some ski gear I won't be needing much.
First off, some basic rules:
-All prices are OBO unless otherwise posted.
-Trade offers will be considered, but, because of the nature of this sale, I probably won't be too interested in ski gear. EDIT: WILL TRADE BOTH PAIRS OF SKIS FLAT FOR 181 JEFFREYS OR SIMILAR SKIS. PM ME WITH OFFERS.
-I'll probably get back to you faster if you PM me with offers
-Don't be an asshole in my thread
-If my prices are off, let me know and I'll fix them accordingly, there's no need to be a dick about it.
First off, a pair of 191 ON3P Caylors. These are from 09/10 and are in very good condition. Almost no base edge damage whatsoever (a few scrapes here and there from rocks, but nothing else). I'm a shop tech, so if you so desire, I can give these bad boys a full tune and stone grind and throw a storage wax on there before I send them off. They're on their second mount for a pair of salomon 916s originally for a 310mm bsl but adjusted to 306, so they're forward in the track, @ -2.5 cm from true center. The first mount was for a ~300mm bsl (although I'm not 100% on that) for sth drivers @ -1 cm from true center. Those holes have QC inserts so they can easily be reused. The current ones don't, but if you want, I could helicoil all of them them (if bought flat) for a small additional charge. SOLD!!!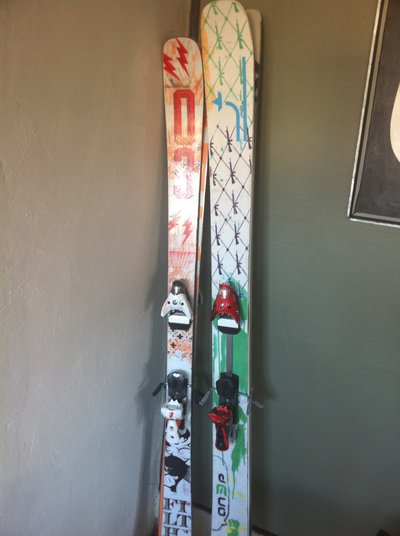 Next up is a pair of 181 ON3P Filthy Riches from the 13/14 season. Super good condition, with only 2 really small edge cracks for the pair and no base damage beyond some small cosmetic scratching. I bought these brand new this season and have babied them. They're on their first mount at dead center for STH 16s for a 306mm bsl. STH 16s are not available anymore. I'd rather not sell these, but I'll let them go for the right price. I'd rather trade them for a pair of similar condition 181 jeronimos or Fatypus L-Toros or a similar ~100mm waisted all mountain park ski. Offer up for these babies. SOLD!!!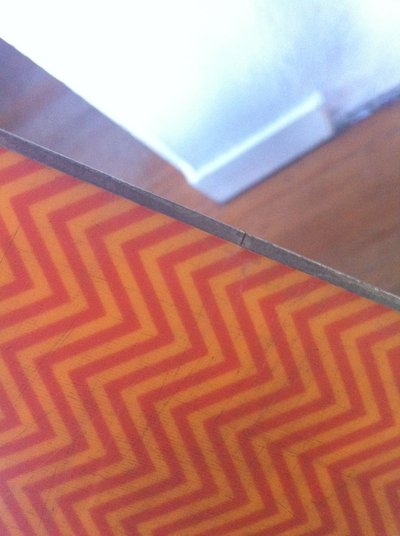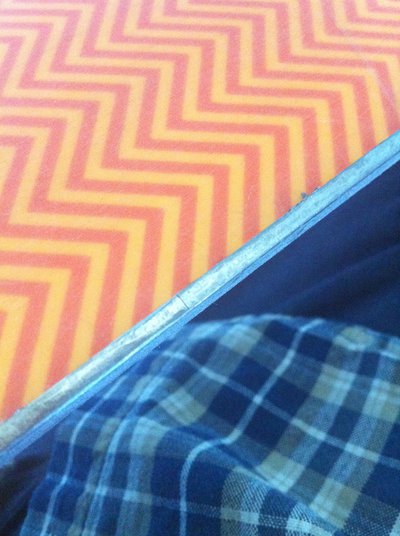 Next is a virtually brand new Orthovox beacon. I haven't had to use it (thank god...) beyond checking it to make sure it functions, which it does. Very accurate and in perfect working condition. No cosmetic scratching whatsoever. I have the original box and manual too if that interests you. I really don't know what to price this at.... $180? Correct me if that's too high. NO LONGER AVAILABLE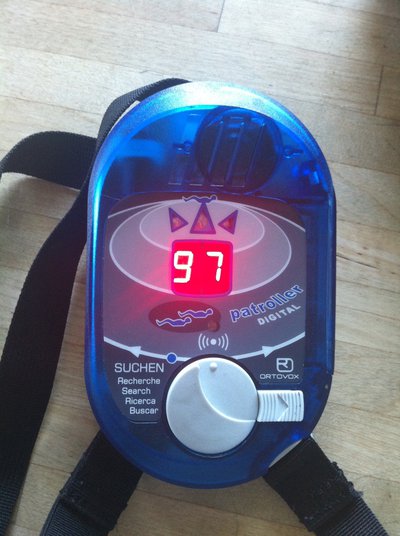 I've also got a basically brand new Orthovox aluminum avalanche probe. Bought new some time last year or the year before. I've carried it all over but never had to use it in a real situation so it's in excellent condition. I also don't know what the price on this should be... $40? Again, price police if necessary. NO LONGER AVAILABLE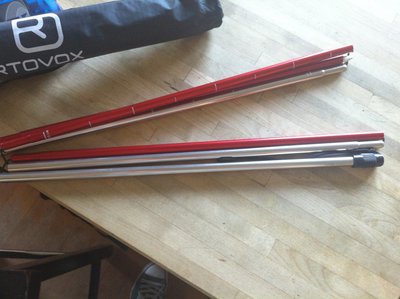 Next is an XL grey Saga Enlisted Vest. I bought this at the beginning of the season and never ended up wearing it; it's just too big for my taste. It's in great condition, except for the fact that one of the pocket buttons is missing. Other than that, it's flawless. Super sick vest, I just wish I'd gotten a large. ~37.5" front length. Offer up on this, I have no idea what to price it at.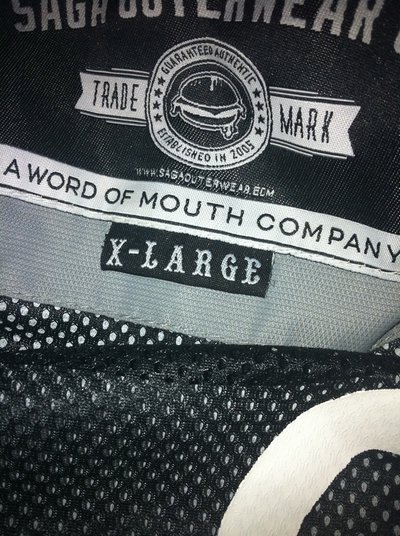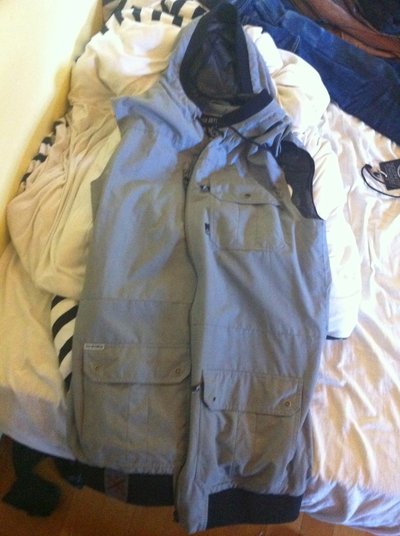 I've also got an extra pair of Dalbello C flex tongues for a 26.0-27.5 shell I believe. I'll let these go for like $30, or trade them for a pair of B flexes in the same size. PM me for pics.
My last item is a longshot. I've got a 9.5/10 condition natural wood finish Gibson Les Paul studio electric guitar. Bought it brand new several years ago and I've babied it. Comes with the original case, also in basically brand new condition. The only reason I'm selling it is that I barely play electric anymore, sticking mainly to acoustic, and I'd rather it be in the hands of someone who will enjoy it a lot more than I do at the moment. I'm only selling this local pick up in the Seattle area. I'd like at least $500 for it.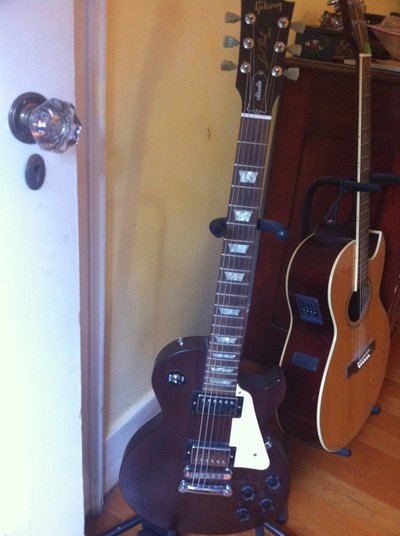 I also have a slightly older black squire telecaster that I never use anymore. It's got a few dings and cosmetic scratches, but still plays very well. I don't have any pictures of this one, but shoot me a PM if you're interested and I'll get you some. I don't really know what this one's worth... $150? I'd also prefer to sell this one local pickup, but I can be flexible on this. Comes with a well-padded soft case.
Thanks for looking and happy bidding!
**This thread was edited on May 12th 2014 at 10:18:31pm
**This thread was edited on May 19th 2014 at 9:47:36pm
**This thread was edited on May 20th 2014 at 8:42:41pm
**This thread was edited on May 22nd 2014 at 6:20:56pm
**This thread was edited on Dec 29th 2014 at 3:47:43pm