Alright this is a pretty big sized sale so hopefully all the pictures embed properly. Im located in Kelowna, BC if you want local pickup.
Rules of sale:
-I WANT TRADES (helmets, Xl jackets, really tall Ts, FT tongues + anything really) PM me an offer!
-Alot of these are feelers, but everything is OBO
-Buyer pays shipping
-If you bundle ill cut you a deal/ cover shipping or something
-Shipping out of Canada BC, so expect costs to be a bit more
-Bumps +K
-PM me or post in thread, i will be checking both regularly.
Okay here we go!
Jackets:
Saga Anomie jacket size L. 7/10 (zippers broken but im getting professionally fixed b4 selling)
-would prefer trade up for a bigger jacket with like a 37" zip. or $75 obo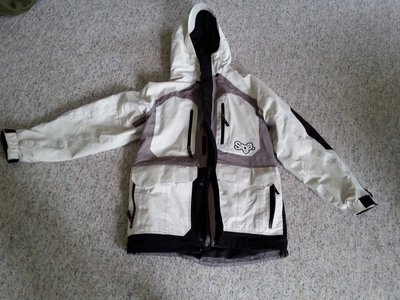 Next, Special Blend jacket size M 9/10 (forget name) bought like 4 years ago used for 2 seasons, light use
-$50 obo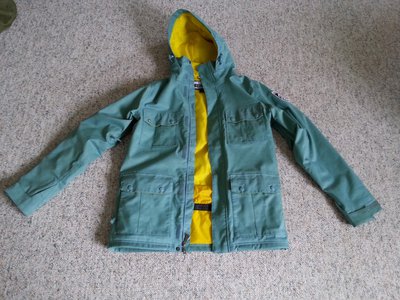 Okay, on to Hoodies:
First up, huuuge feeler: Salomon Team hoodie 37" tall from bottom of neck, fully reversible maroon/black this thing is massive. model is 5'10" for reference. 7.5/10 slight cracking on logos bc its 4 years old. rareish hoodie, havent seen another like it, would trade for a 35" riding hoodie or $65 obo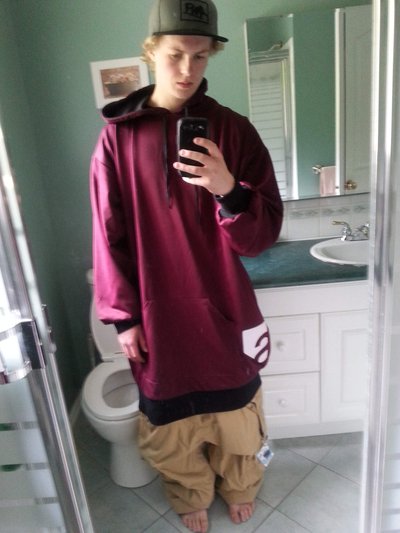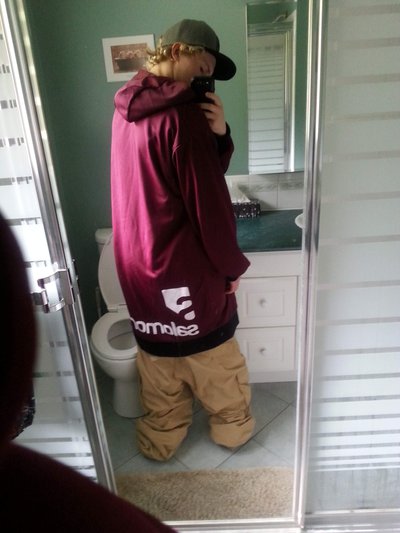 front: (maroon)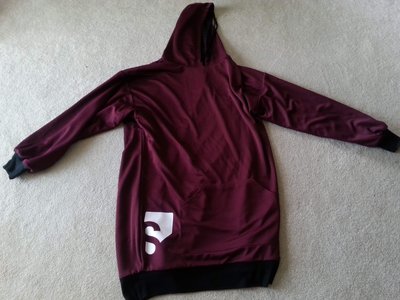 back: (black)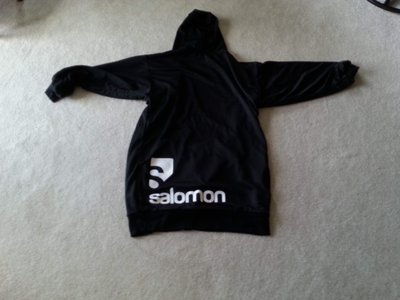 Next, Saga zip up size XL (same model LJ wore when he destroyed his knee) 8/10
-$40 obo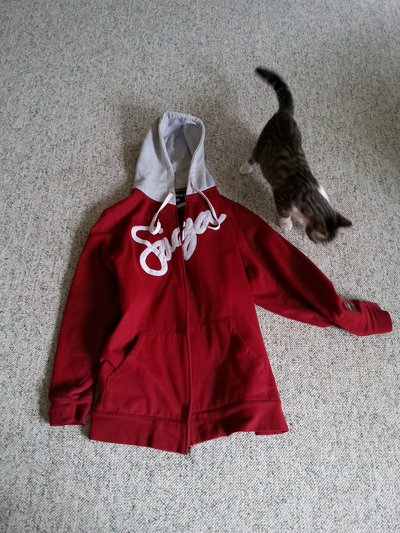 Rare: LRG Aurora Borealis 4XL riding hoodie. 7.5/10 sleeves have light piling. Havent seen many of these on NS, its a few years old. Super dope graphics just fits me kinda weird.
-$50 obo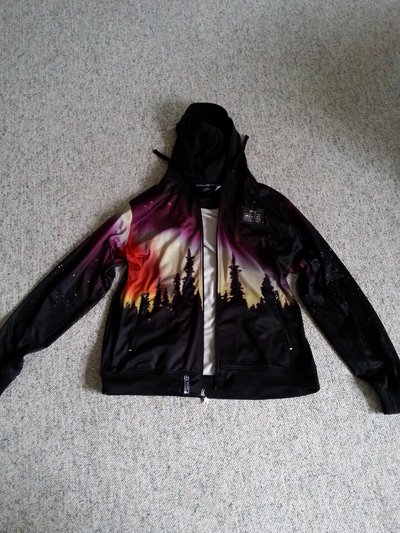 Custom hoodie, kingsford logo & saga patch on back. bought off another member here on NS and just never wear it. tallish hoodie, probly 32" but i can double check. 6/10 piling in alot of places. $20 obo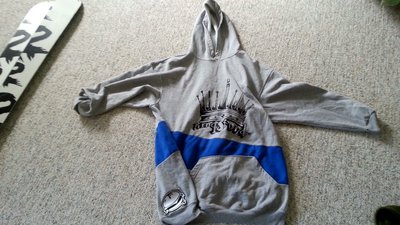 Moving along to tees:
Phar North TallT size L but fits big, 33"ish . 8/10 cant find any issues with it $15 obo or ill bundle with others for a trade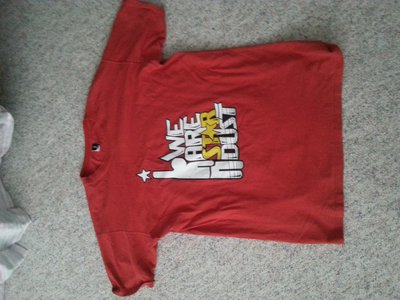 Next up, Level 1 Thermal size 3Xl, shrunk in wash to about an XL 7/10 wore for a season and then left hanging.
-$18 obo or again bundle in a trade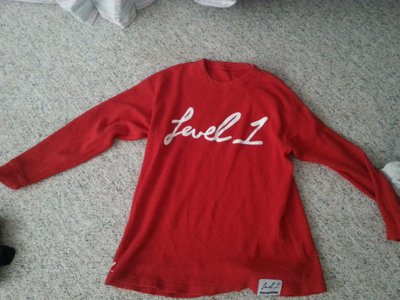 4FRNT tall t size XL but only 30" from neck down 7/10 if it doesnt sell ill probly use it for a summer setup tee. in pic is also a level 1 beanie that ill throw in with any purchase if requested. $15 obo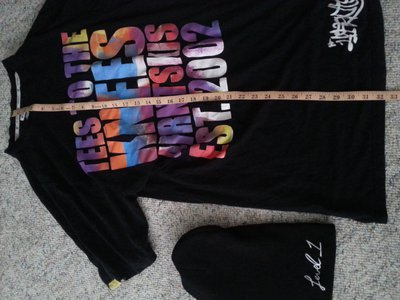 Now were at snow pants, both are feelers because their my only pants haha:
First- North Face HyVent Pants sz L- 8.5/10 only got maybe 15 days in park with them
-looking for $80 obo
Next, urban condish Orage pants size XL, these things are beat 3/10. Saga suspenders also for sale or trade. (suspenders $15 obo)
-shoot me an offer, mainly looking for trades bc these are my backyard/urban pants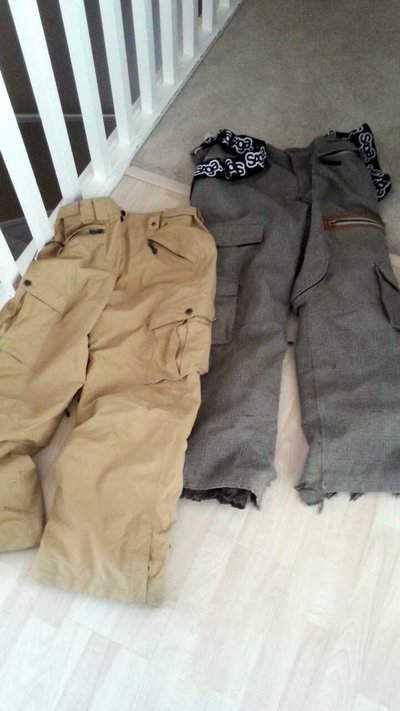 Finally on to skis.
First pair are the skis i first used when getting into park, Salomon Knights size 171. their 7.5/10, only just a few years old but pretty much only thing wrong with them is cosmetic damage. selling with bindings for $150 obo or trade for other skis without binders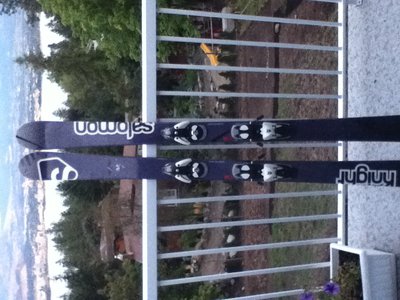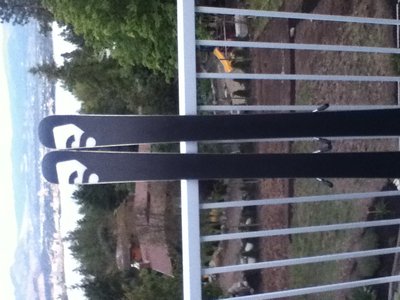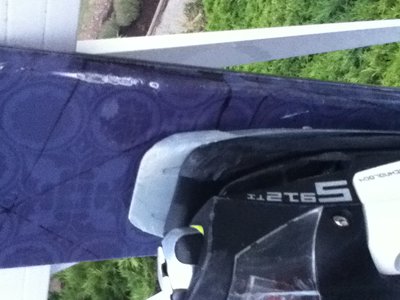 next, i have low expectations for these bc their beat to shit. 176(ish) K2 Recoil definitely only a 3 or 4/10
they have an edge pullot on the right side, and the other right edge on the other ski has the base starting to sink in. not looking much for these, only like $30. would be a great ski for your backyard park if your just learning rails and slide left forward, or a good urban ski that u dont have to worry about snapping.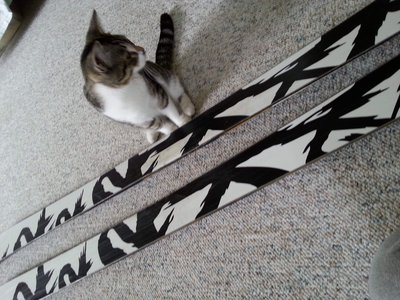 edge pullot: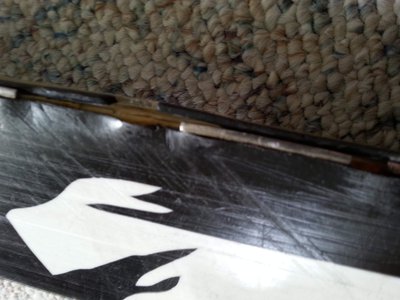 other right edge: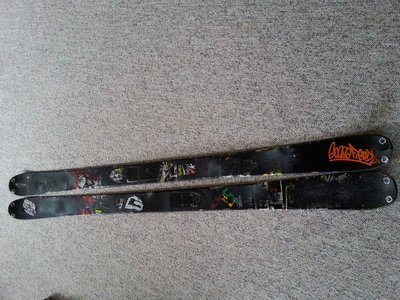 headwear:
all of this is obo/ ill throw it in if u buy another item
Electric hat fitted size S (i sually wear snapbacks with 2 snaps left un buttoned and this fits fine)
looking for $12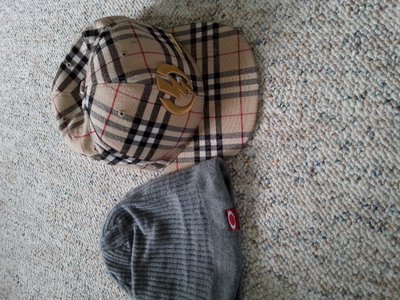 Saga balclava never used $5 obo (goggles are complete shit, free with any purchase)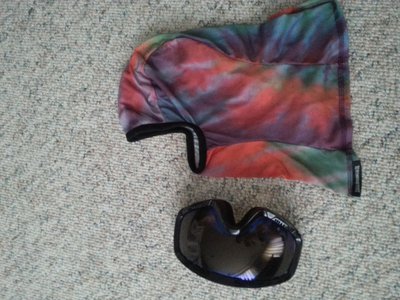 if u made it this far thanks for looking and have fun shopping :)
**This thread was edited on May 10th 2014 at 8:47:54pm
**This thread was edited on May 10th 2014 at 8:53:44pm