Hey all, my name is Sam and I'm the editor of Skiing Magazine.
You may or may not have seen the cover shot from our Jan '13 issue (below) featuring skier Kevin Brower at Brighton Resort, by photographer Steve Lloyd. Well, it's up for what basically amounts to an Oscar in the media industry: a Readers' Choice Award from the American Society of Magazine Editors (ASME).
It bested hundreds of other covers, including Sport Illustrated, ESPN, New York Times Magazine, etc, over ten weeks of voting. Now it's in the final round, against heavyweights like Vogue, New York Times Mag, Cosmo, and more. And cover boy Kevin Brower himself is up against such cover subjects as Miley Cyrus and Beyoncé.
I would love for Brower and Lloyd to crush Miley and Beyoncé. But they can't do it without your vote. If you like this image, I humbly ask you to consider helping it win. Voting is easy. Simply "like" our cover image in the ASME Facebook gallery, and then share the image to help spread the word. Here's the voting link:
http://on.fb.me/1pzy2qN.


After liking our image, click through the gallery to see the mag covers we're up against. Competition is fierce, and we're the only ski title in the mix. We would be honored if you could help us win this one for the sake of our sport—and for skiers everywhere.
Thanks for considering.
Sam Bass
---
Skiing Magazine
www.SkiingMag.com
www.facebook.com/SkiingMag
www.twitter.com/SkiingMag
www.instagram.com/SkiingMagazine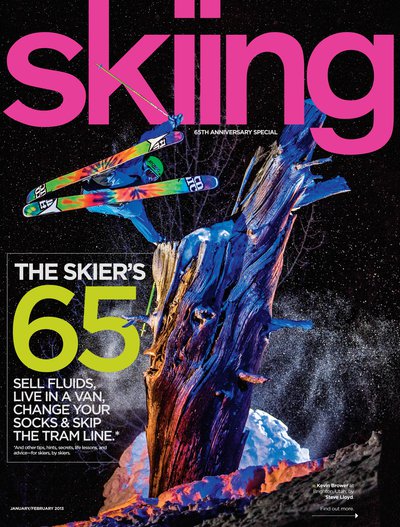 **This thread was edited on Apr 9th 2014 at 1:45:19pm
**This thread was edited on Apr 9th 2014 at 3:36:59pm
**This thread was edited on Apr 9th 2014 at 3:37:17pm