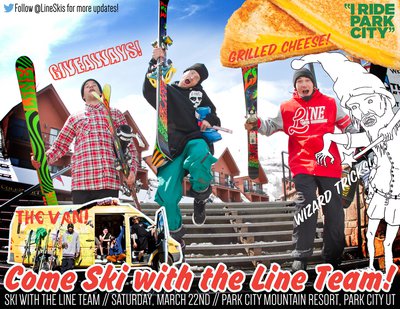 Come ski with the Line Team!
We'll be a Park City
Saturday, March 22nd
, lapping the park and tailgating with the Traveling Circus Van. They'll be gear giveaways, grilled cheeses and wizard tricks galore! Come meet and get autographs from:
LJ Strenio, Andy Parry, Erik Olson, Erica Durtschi, Jack Borland, Sämi Ortlieb, Tyler Barnes, Witt Foster, Rob Heule, Garrett Russell and Charlie Dayton. Plus, get your photo with the Van!
Follow
@LineSkis
on twitter for more info!