A couple of things for sale here. I am also interested in part trading for a one ski quiver (blogs or Jefferys type ski) and any camera gear.
First up. K2 clown bents in 179. I am not sure I want to sell these so this is a bit of a feeler if someone is seriously interested let me know and I can post pictures, The top sheets are 8.5/10 and bases are 9/10. Mounted 1.5 times for marker bindings. These bad boys are sweet and ready to rip.
K2 Silencer 179's mounted with Dynastar Px12's. I bought these new two years ago and have put about 15 days on them. They are a fun park ski that you can take anywhere, check out the reviews and specs for them here:
http://www.evo.com/outlet/skis/k2-silencer-2009.aspx
The basses are in good condition with some shallow scratches, the top-sheets have the usual small amount of chipping going on. Pm me for more detailed pics. These skis have not touched a rail and are ready for you to shred! I will sell these for $220 or trade for camera gear.
Also I am interested in trading the bindings for a marker binding so that I can mount up the hellbents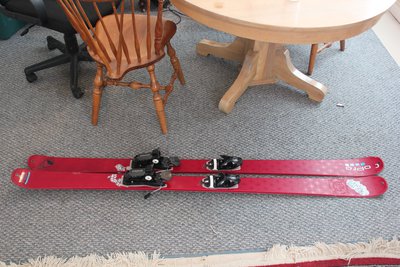 Thanks! bumps get +k