Really sorry about the sideways pics if more needed just message me. All prices include shipping. Open to all trades and offers worst I can say is no thanks for checking out!
Jiberish size large 10/10 30.5 inch zipper brand new with tags 45 shipped
Jiberish crew size large 10/10 28 inch from bottom of neck brand new with tags 45 shipped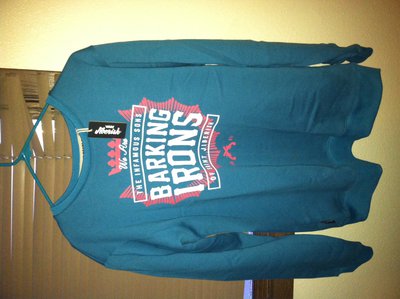 Volcom snow pants size small 15/10k about 31 inch waist 7/10 25 shipped work perfectly well just got a little small for me.Straight to slightly baggy fit. Fleece lining is super warm. Small rail mark on knee. Dirt patch on thigh from leaning up against car may wash out not sure.