Alright newschoolers, its time for me to get rid of a bunch of outwear I've been collecting and now have no use for any of it. All conditions are a little critical if anything but I'll explain any damages to the items in the breakdown.
**All prices INCLUDE SHIPPING
**MAKE OFFERS (Interested in trades on all items)
**Jackets**
(From right to left)
Armada Tri-fleece - XL (33" zipper) - $40 9/10 nothing wrong
Jibberish Macho - XL (32" zipper) - $40 8/10 color is faded, no damages
Some random Volcolm Jacket - XL (33" zipper) - $30 9/10 nothing wrong
Oakley Flare - XXL (36" zipper) - $105 9.5/10 nothing wrong
FDwear Jacket - XL (35" zipper) - $70 7/10 small tear near pocket, rear pocket missing zipper tab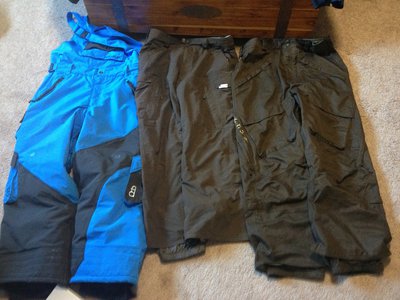 **Pants**
(From right to left)
Burton - XL 7/10 things fit pretty big, tons of pockets cuffs are torn up a bit
Ronin - M 8/10 fits huge for a medium, lots of pockets, small tears at cuffs, buttons are super glued.
FDwear bibs - L 7/10 small tears on cuffs, obvious wearing on the knees, left rear pocket zipper broken.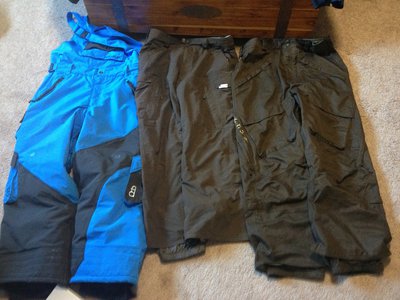 **Other**
Red Helmet - L/XL - 10/10 on condition, was green got spraypainted black perfect working order though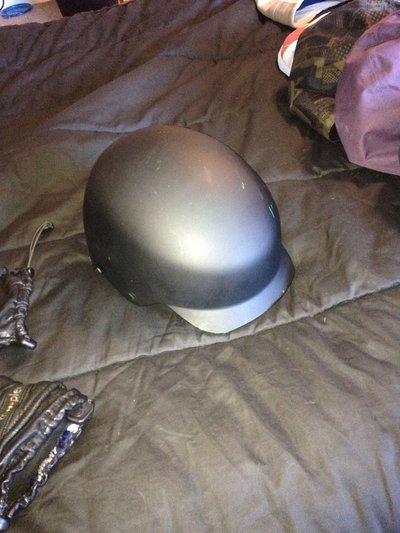 Swany Leather Gloves - M - 7/10 small tear in on finger that can be seen, doesn't affect warmth, warmest gloves I have ever owned.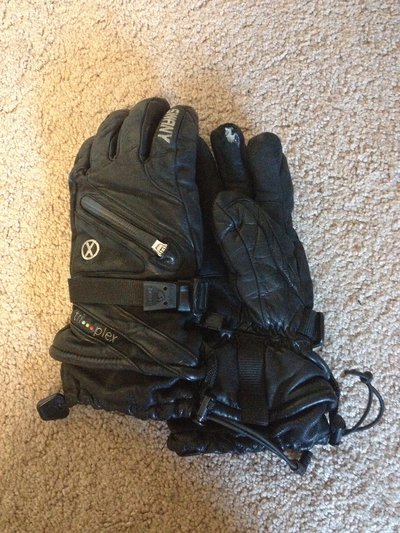 More pictures of some of the gear is in my profile. As I said before make an offer I just need to get rid of this stuff. Text me if you need more pictures or info (970) 309-7two90