Looking to sell my pair of 176 cm Armada T-Hall's from the 2011-12 season (rasta graphics) mounted with a pair of Look Pivot 10 bindings. Skis are 8.5-9/10 condition. The only thing wrong with them is a small core shot that I got on my first day on them, you can see it in the pictures. They have been skied on for only 9 days in the three seasons that I've had them. Edges are absolutely immaculate, only a one or two small cosmetic top sheet chips. They pop like they're fresh outta the wrapping.
Asking price is $350. Not really looking to part the skis from the bindings unless it is made worth my while.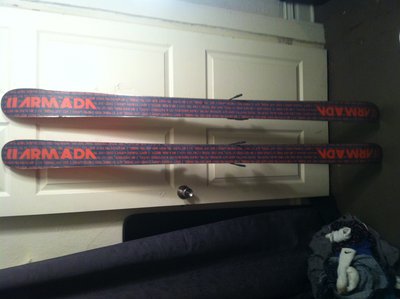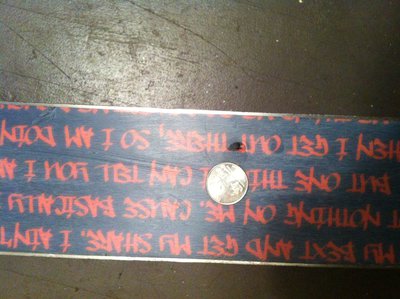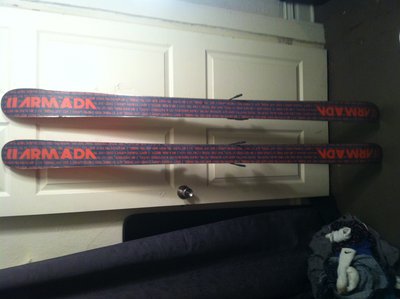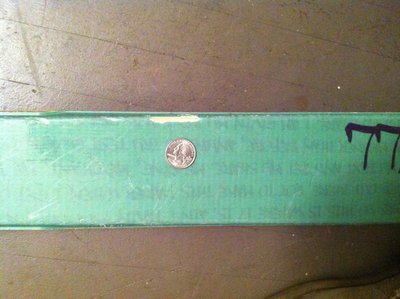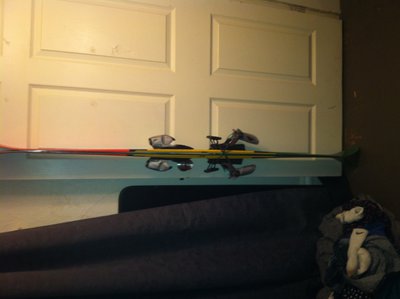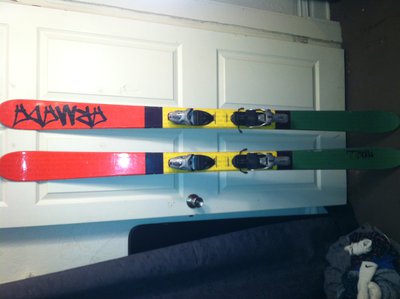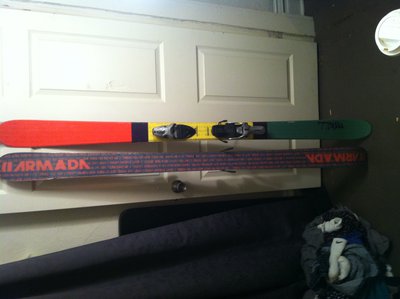 Second I have a Jiberish 'Murica sweatshirt in 2XL, but it's been washed so it fits more like an unwashed XL. Looking for $30 for the sweatshirt. No rips, tears or stains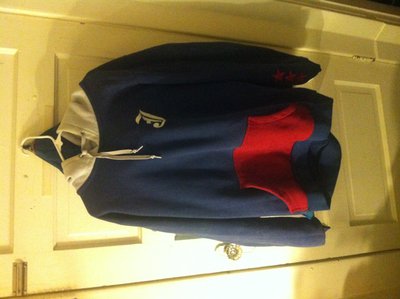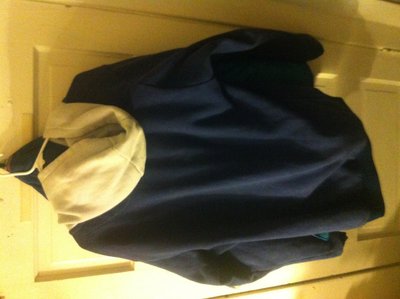 Buyer pays shipping on both items, I will hook it up for a local pickup in Seattle or Bellingham.
PM me with any questions