2013 174 K2 Domains, little to no damage, detuned edges used 10-15 days. No obvious base scratching or topsheet damage.
One of the back two screws on the toe of one ski has been helicoiled due to the screw thread stripping during the mount.
£120 ski only (150euro/200 USD) + postage, US postage is obviously not going to be cheap.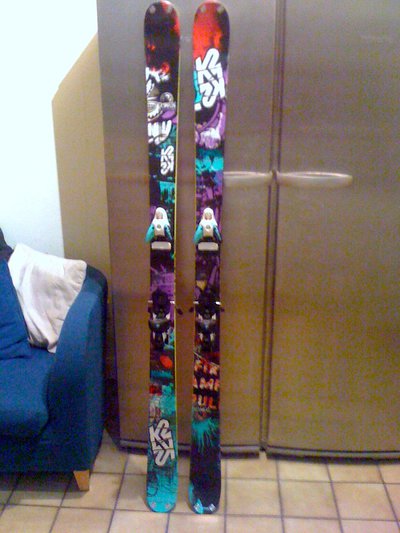 They are available with the bindings (Atomic FFG 14 Driver) for £180.
PM me and plus K for bumps.