In the past I've sold a quite a bit here. Life has changed a lot and I'm looking to clean out most of my ski gear. I've still got a bunch in another location that I plan on posting as well.
First item for sale: 2008 K2 Public Enemy Skis 179cm with Look P12 Jib Bindings (the Pivot Jib bindings that were originally made to complement the Trouble Makers)
The Skis were not used to much because I suffered a concussion back in 2007-2008. Only drilled once for the bindings still on the skis. I was a ski technician so they were taken care of well and I only put 1 small section of ptex on them. The bases have minor surface wear. The edges have obvious rust from storing, a quick sharpen will polish them up. I did grind rails so they are a bit more dull under the bindings.
The bindings are in great shape, have minor cosmetic scratches and dings, no biggy. The top portion of the bindings change color depending on the temperature of the weather, they go from metallic green to metallic blue.
Asking $175 for the skis and the bindings together: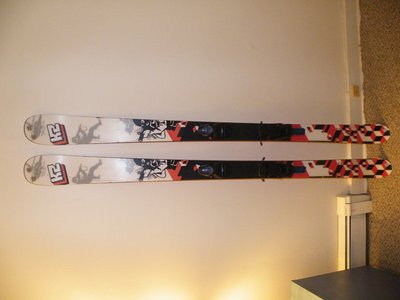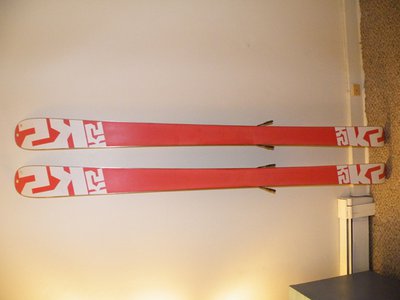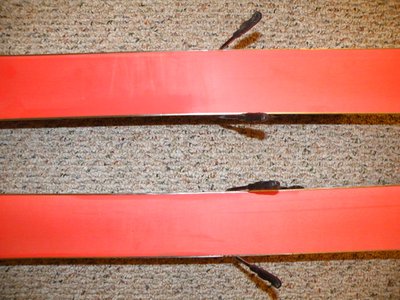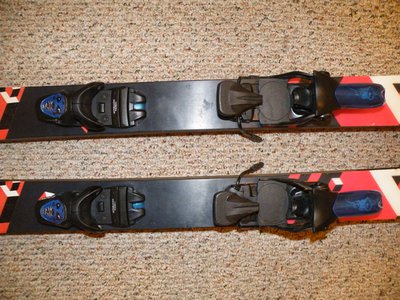 Oakley Orange Camo Winter Jacket Size XL for that gangsta steeeez. I love this jacket and it is in great shape, easily my favorite jacket when skiing. Just have no need for it at this point. Has two tiny cut marks from falling on rails. See below.
Asking $60: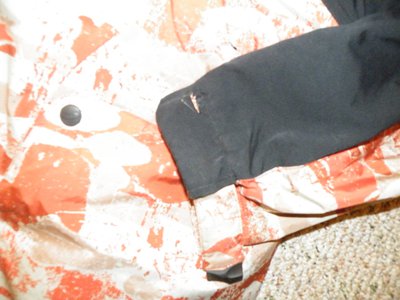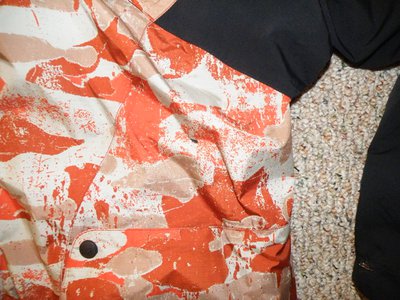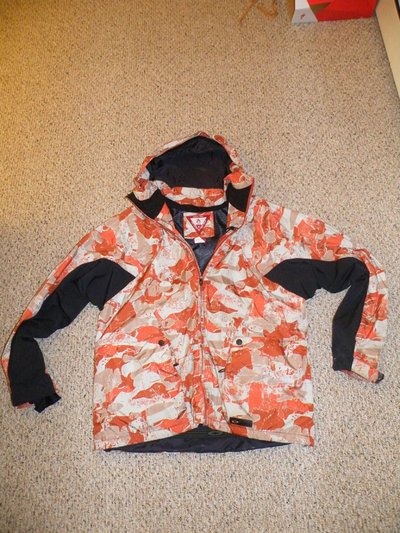 At this point I am lazy and do not have any urgent need to sell my gear like when I was in college. I have found that selling in person seems to be a better gig that way you can get a good look at them. I promise I won't rape you or steal all your money to buy chinese food.
I am willing to meet people in Pittsfield, MA, North Adams, MA, Adams, MA, Cheshire, MA, Williamstown, MA, and Hancock, MA at Jiminy Peak ski resort.
For reference I am located about 1 hour from Albany, 20 minutes from Pittsfield, and 1 hour from Mount Snow. I have sold items to people from Albany, NY and they do not mind the short trip.
Maybe I'll think about shipping in the near future but would rather just sell it off in person.
I will also be selling off helmets, gloves, Line Bags, boots, size XL ski pants, etc., once I go pick them up at my other location.
Thanks!