the old schoolness. i cant believe people said they never heard of this stuff. its like super thick viynal 'stickers' that take up sections of your ski (i.e. tip, underfoot, and tail) and you would apply it rub out the air bubbles and cut the access off with the razor blade that came in the jar. this stuff is gnarly man, it came in soo many different colors and patterns. i've seen variations of colors ranging from neon pink, purples, neop green, electric blue, clear,and white (there more) and seen patterns like camo (shown below), snake skin, and crazy 80's designs.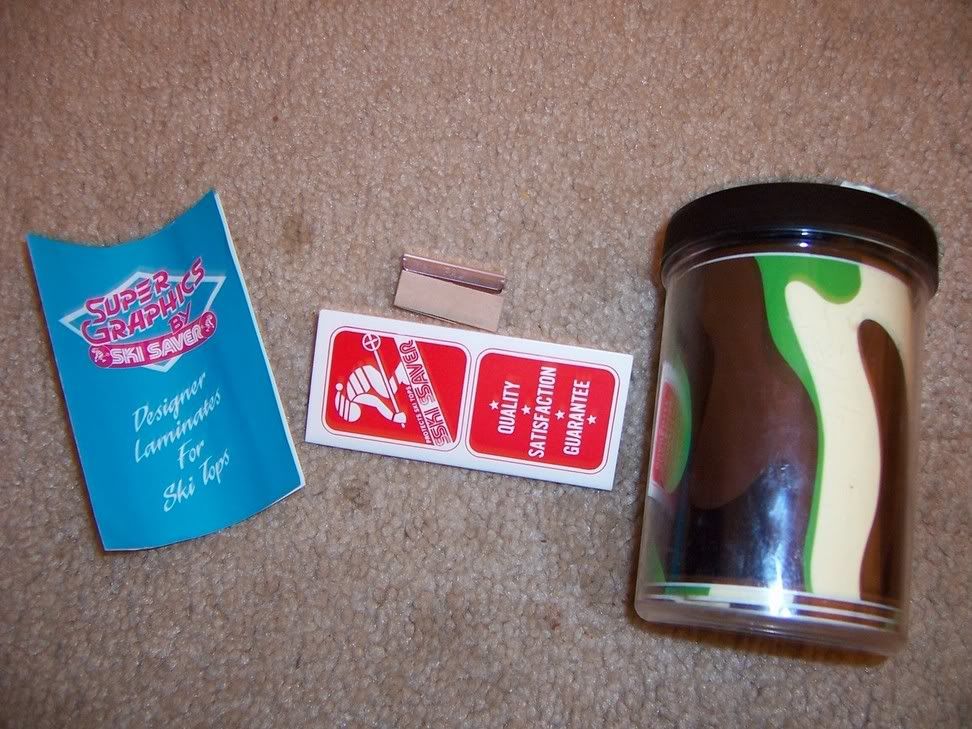 sanctioned outerwear -
http://sanctioned.tk
get a FREE ipod like everyone else! its not a scam!