Arcade Belts Co. have come up with a solution for busty women who like to push their riding limits on the daily. Their lookbook reveals a new line-up of bras, made with the most advanced technology and equipped with reinforced elastic fibres to enhance performance.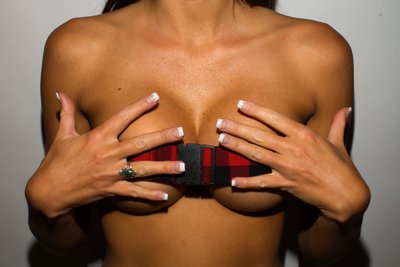 This picture shows one of the thinner bras, designed to be hidden away whilst still providing stability.
"...more comfortable and useful..."
"...subtly plays off the unique features [breasts]..."
Newschoolers' editor & moderator Mousseau seems pleased, "Very nice!" is how he described this latest technical addition to our ever growing ski-orientated clothing market.
Check it out for yourself:
http://www.newschoolers.com/readnews/43726.0/Arcade-Belt-Co----Stop-Motion-Video-Lookbook