This is a sale for all of my magic cards. There is around 1050 total. They are all either m12 or m13 and are in great condition, never bent when shuffled or bent in general.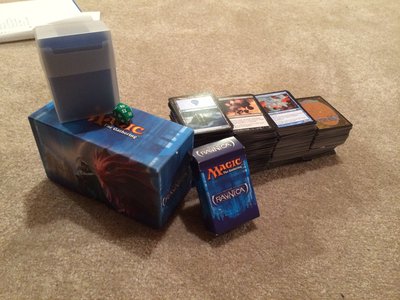 If you buy my bunch this is what you will receive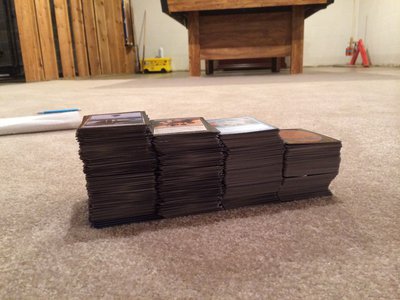 All 1050 cards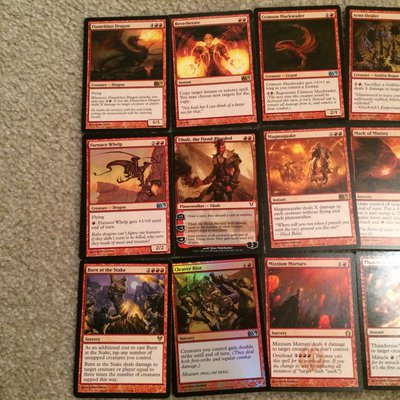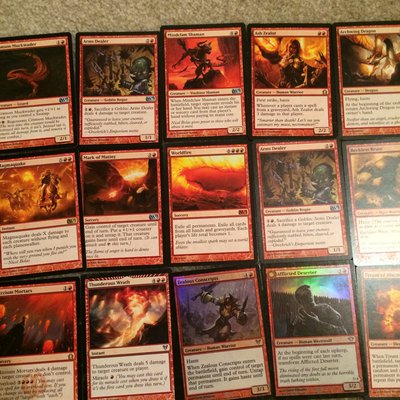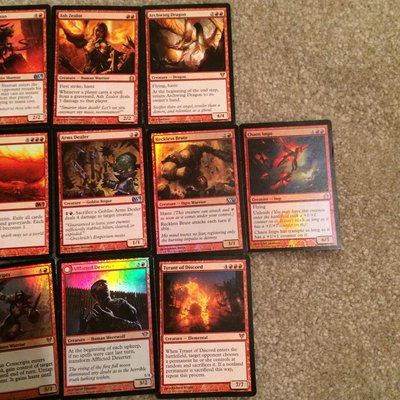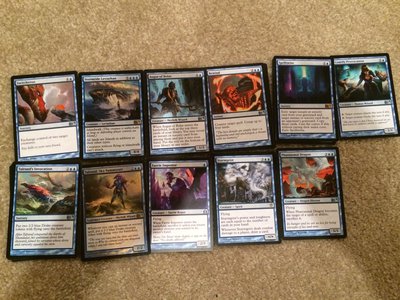 These are a few random cards I grabbed off of the top of the stack.
Flameblast Dragon $.50
Reverberate $.50
Crimson Muckwader $.25
Arms Dealer x2 $.50
Midclaw Shaman $.25
Ash Zealot $5.00
Archwing Dragon $.50
Furnace Whelp x3 $.75
Tibalt, the Fiend-Blooded $3.00
Magmaquake $.50
Mark of Muting $.25
Worldfire x3 $4.00
Reckless Brute $.15
Chaos Imp FOIL $2.00
Burn at the Stake $.50
Cleaver Riot $.25
Mizzium Mortars $5.00
Thunderous wrath $.50
Zealous Conscripts $1.80
Afflicted Deserter $.50
Tyrand of Discarder $.50
Switcheroo $.25
Stormtide Leviathan x2 $1
Augur of Bodas $.80
Rewind x2 $.80
Spelltwine x2 $1
Courtly Provocateur $.25
Talrands Invocation x4 $1
Talrand Sky summoner FOIL $1.80
Farie Imposter $.25
Sturmgeist $.50
Phantasmal Dragon $.25
If you add this all up it equals $29.60 and there were 39 cards total so that makes the average price of each card out of thos 39 $0.76. Ill say the average price out of every card is $.35 then and there are 1050 cards. Around 250 of those cards are mana so I won't count that in the price. Now we are left with 800 cards worth around an average of $.35 so that would be $280 total. Ill round the price down to 250 or your best offer and you pay the shipping. I am also throwing in more than enough card covers for a deck, a 20 sided dice, and two deck boxes.
Thanks for viewing my thread and I hope you buy them.
PS: feel free to make an offer.