First up are some 12/13 191 cm Caylors. These skis are some of the best i've ever ridden, and i'm sure others on this site can vouch. They have been drilled once for P18's -2 cm from center for a 350 mm BSL. The bindings will NOT be sold with the skis. I would like to get at least $300 plus shipping or best offer. If you're a Bozeman local, you obviously will not have to pay shipping, and i'd be glad to deliver them to anywhere in town.
I lost one of these skis at Bridger Bowl on a pow day in February and found them in June. Despite this, they are still in fantastic condition (all thanks to ON3P's top notch build quality). The edges on the ski that was lost are rusty, but a quick tune would take care of that problem. The other ski has a very small core shot which you can see in the photos, and the topsheets have 1 or 2 small nicks in them as you can see in the photos as well. The ski that was lost has no core shots and the bases are still in prime condition. No moisture has gotten into the ski and it still has that great flex that it had when I first got them.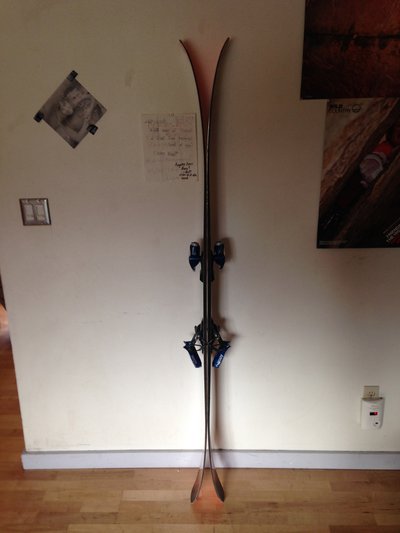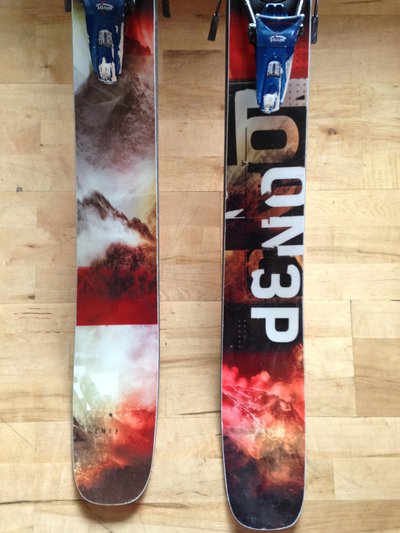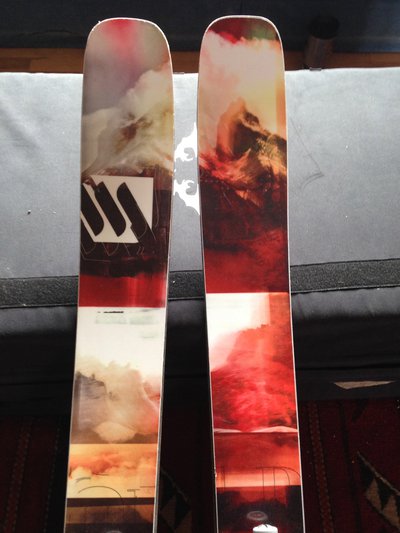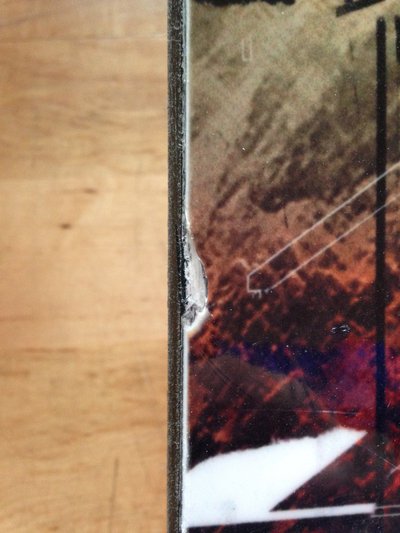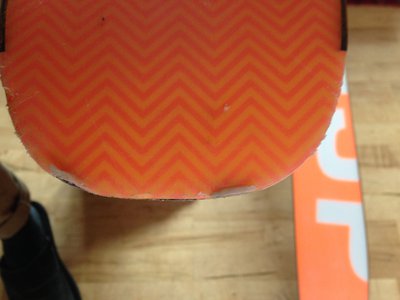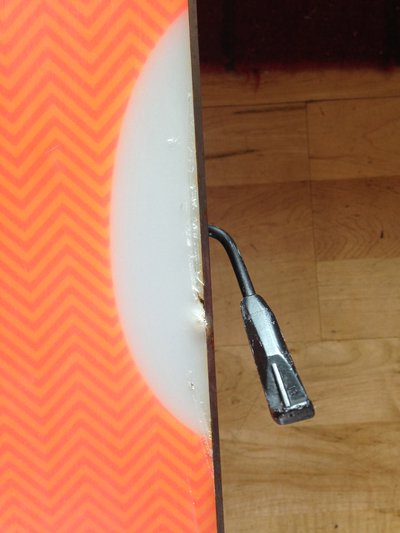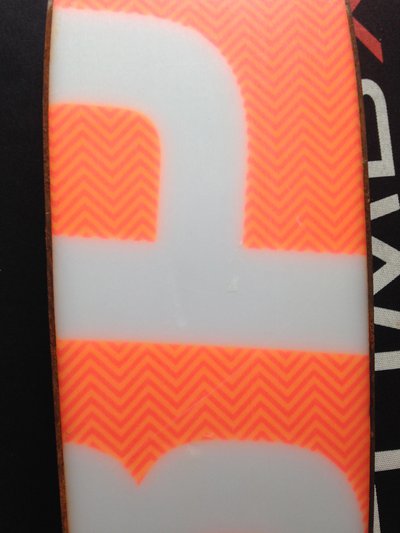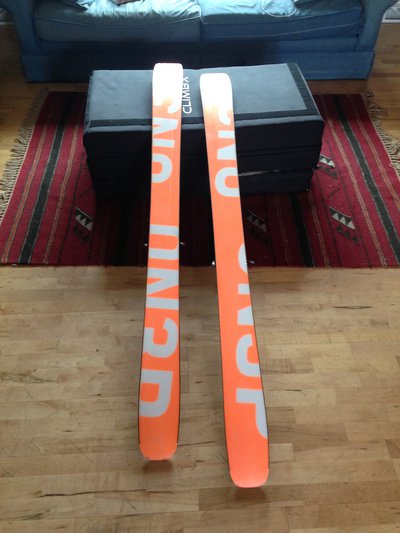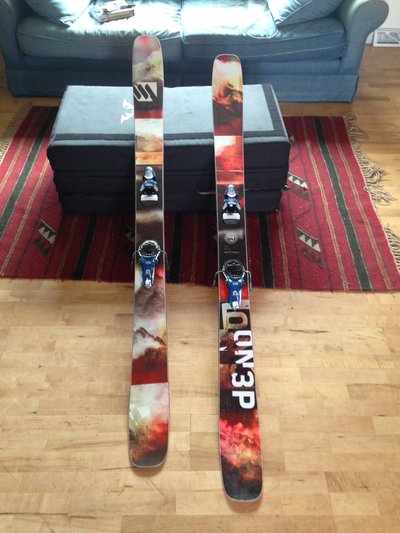 Next up I have an XL Sessions Benchetler Jacket from 10/11 (i think?). It has a tear in the hood from when I caught it on a tree and a few dirt marks from normal wear and tear. This thing is tall (it has a 36" zipper i believe). The waterproofing is still great as it hasn't been exposed to any super wet conditions since I've had it. Asking $35 plus shipping or best offer.