I need to be able to finish sales in a couple of days so I can have money to pay for a new jacket from a "friend."
NO TRADES
Prices may or not include shipping
Ask for number for more info
Bumps get +K
Love gets+K
And Hate gets +K because I dont give a shit, but let it be productive hate
First we have a Large Saga Yellow Sub Anomie and Large Saga yellow and black classic vest. Look great together or seperatly. Looking for $99 together. Jacket is 7/10 only has a few minor grease stains and vest is 9.5/10.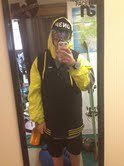 Second is the On3p hat above
Third a XXL tall FD tall tee unused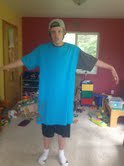 Next is a black Taf Apparrel snapback with cheetah print bill. Not really my style. 10/10 w tags
Large Orage baselaer type sweater. Great condition 8.5/10
Lastly I have an assortment of beanies, black, tan and red.
Thank you! PM me for my number with further questions