Hi guys,
I'm looking to sell two jackets because I'm tight on cash (I break my skis a lot for some reason). I also live in Ontario where all I need is a shell, these jackets are a bit too warm for my needs.
XL 2012 Orage B-Dog in the heather blue colour.
8.5/10 condition, slight stain on shoulder, should come out with a wash. The axe that was the zipper fell off so replaced it with a traditional zipper. Tiny nick in the fabric on front left of jacket.
Amazing jacket, keeps you looking and feeling great on the hill. Zip off sleeves for mad steeze. Jacket looks very nice with black pants, and black sleeves if rocking the vest. The jacket features the prime 10 fabric (10k/10k waterproofing/breathability) and a bunch of insulation (down jacket).
135 OBO
Stain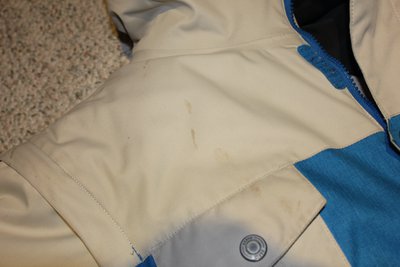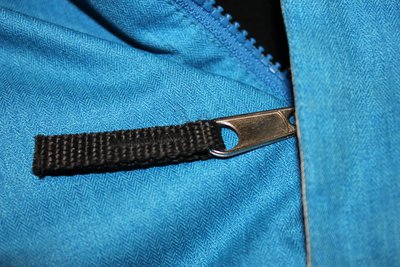 Nick in the fabric
Also looking to sell what I consider one of the best jackets ever made, the G-Suit jacket.
It is in 7/10 condition. A rail stain on the back, not that visible. Bottom button on the front fell of one day on the hill. I made a hole so that headphones can go from the tapped pocket on the front top right to the inside of the jacket for easy accessibility to phone/ipod.
I am the second owner of this jacket.
It is an insulated jacket, but i'm not sure what the waterproofing/breathability rating is (sorry).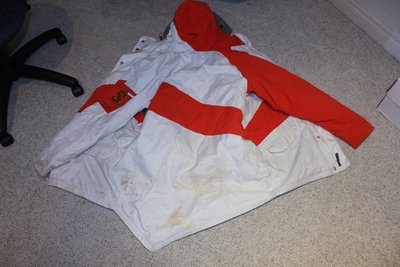 Rules: PM or post in thread, I will try and get back to you as soon as possible.
Shipping payment is to be determined, but I have split the cost 50/50 in the past.
Feel free to check my feedback.
Thanks guys,
Here's an edit of mine that has some footage of me in both jackets.