I'm here to get rid of some items that are less important to me than my season pass. With the the season being immanent, these items need to go. That being said I will not be accepting trades on this sale.
first off:
This article is very functional, and stylish. This is the Saga camouflage jacket from a few years back now in XL. I'm wishing to get 175 OBO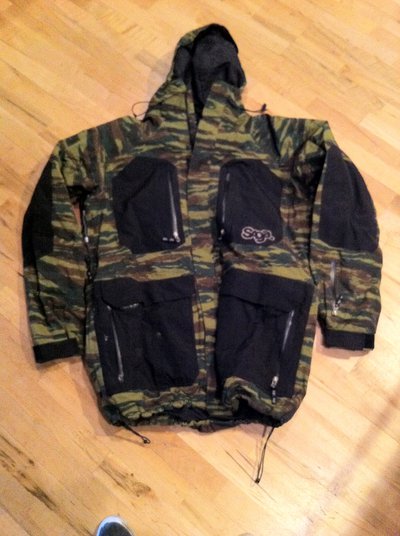 succeeding:
This item is the Jiberish sweatshirt that says "recruit the guilty", in a 4x. This has been worn a bit, and has sun fading on the hood. I'm looking to get 50 OBO out of this guy.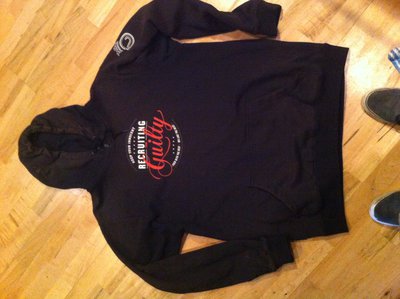 consequent:
Here we have a 4x jiberish puffeh vest, this is a good looking item with its rust colored accents. Looking to get whatever the buyer offers for this piece.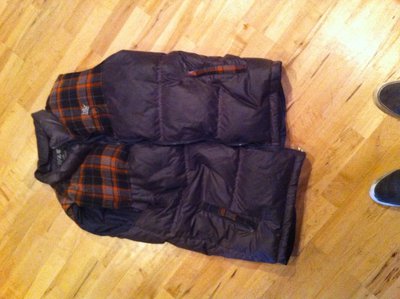 later:
This is the jiberish stacked crew in the brown color way, size 4x. I'm looking to get whatever the buyer will offer on it.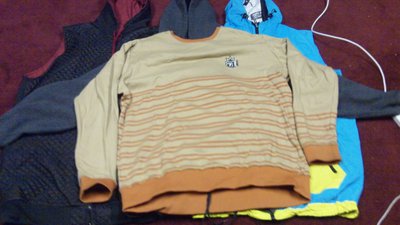 abutting:
I have here two jiberish t's in size xl, in great condition. Looking to get 10 OBO each.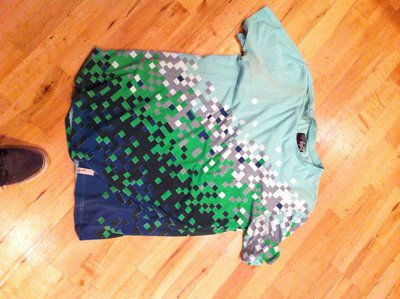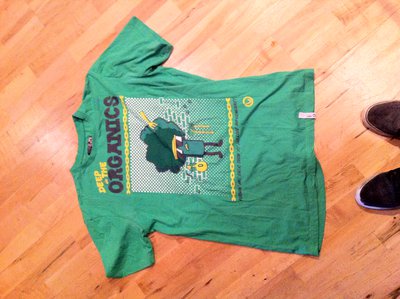 lastly:
This is an original go pro, with a newer case because the original case broke. I would like to procure 75 OBO for this item.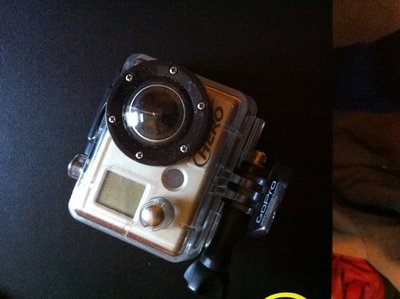 Thanks for helping me out with the incoming season