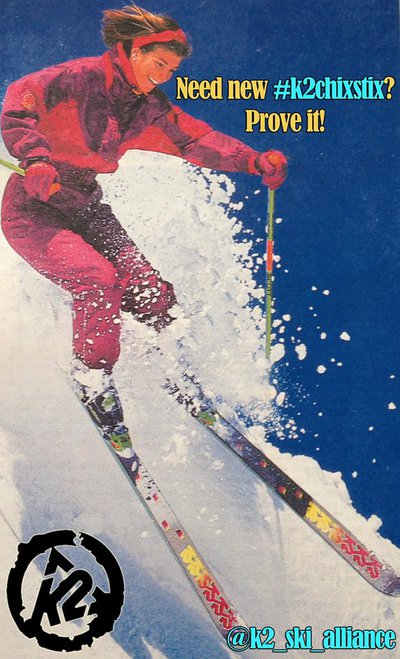 Need new stix? Post a photo to our Instagram showing us why you need an upgrade. Tag @k2_ski_alliance and
#k2chixstix
for a chance to win your K2 ski of choice from the 13/14 women's collection. READY, SET, GO!!! The funnier, the better!
Winner announced 10/4.
*Prize skis subject to availability
*All entries must be appropriate
This is a great opportunity to show K2 why you need new skis!! Good luck, cant wait to see what is posted!