Figured this out the other day and thought it was pretty cool.
Go to the newschoolers homepage and hit the little button on safari at the bottom with the arrow coming out of the square.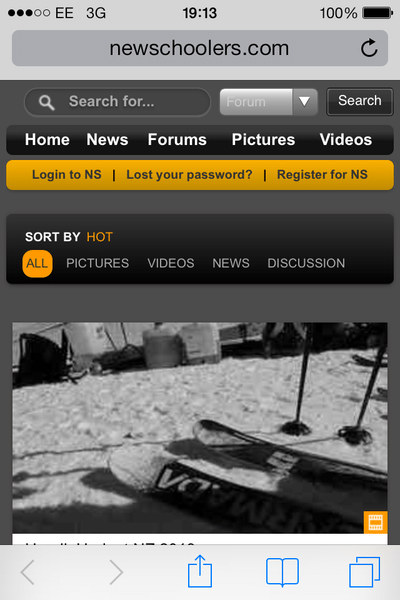 Now hit the button at the bottom which says 'add to home screen.'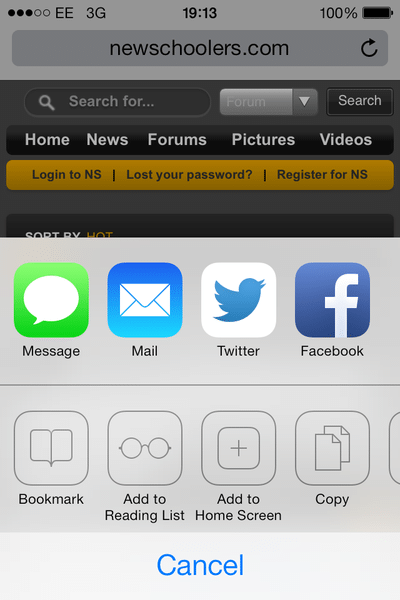 Then rename it 'newschoolers' instead of 'whats hot in skiing' and hit the 'add' button in the top right corner.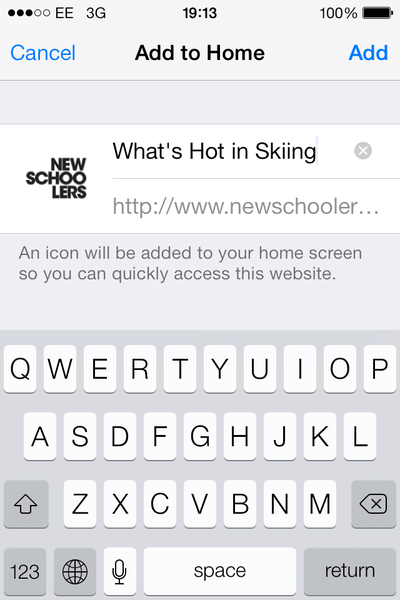 Now you'll have a little handy icon on your home screen which will link you straight to the newschoolers mobile site WOO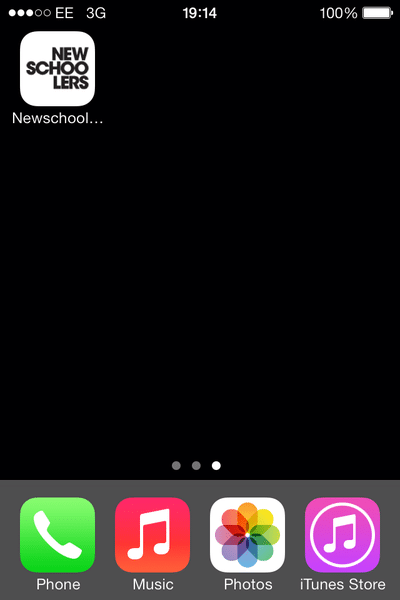 Give yourself a pat on the back and if you're with friends why not a high five!