You heard that right folks, yesterday iF3 and Red Bull hosted a golf tournament at Club de Golf Metropolitain in Montreal, and Team Newschoolers tied with Team O'Neill for first place and split a generous $600 cash prize. The first ever Red Bull Final Five tournament is a best ball scramble played on the last 5 holes. As described by Red Bull:
The final 5 holes in a round of golf are statistically where golfers of all levels tend to make mistakes due to physical and mental fatigue. The Red Bull Final 5 is uniquely designed to reward those golfers who finish the strongest and perform best on those final holes when it really counts.
Teams:
-O'neill
-iF3
-Red Bull
-Newschoolers
-Le Yeti
-D-Structure/Bern
-33mag
Team NS, consisting of Travis Towsley, Guillaume Pérusse, JP Fortier, and Jamie Walter (myself), excelled on the back 9 and posted a respectable -2 through the last of the five holes. Admittedly, we would have been -3 had I not left a birdie putt a blade of grass short on the 18th. Overall, we had a blast representing NS and playing a super serious, not at all goofy and totally professional round of golf. Remember the names for next year's PGA circuit!
Pics because it happened: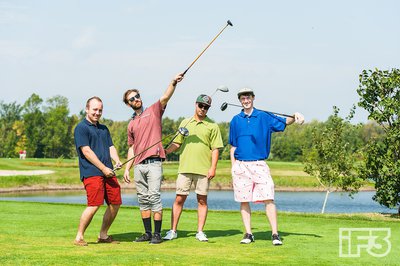 Team Photo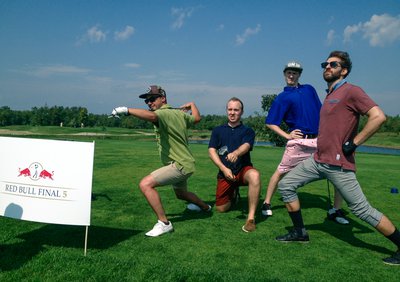 Team Stretch
JP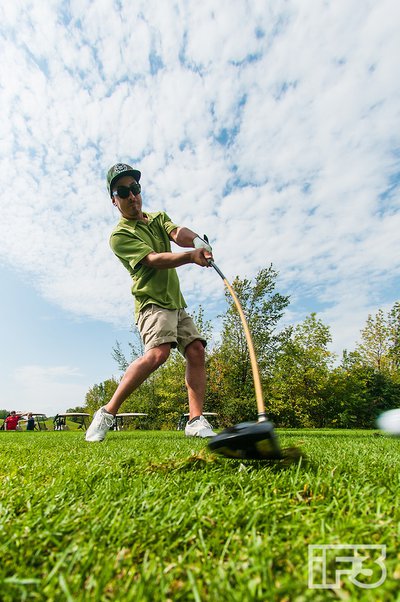 Guillaume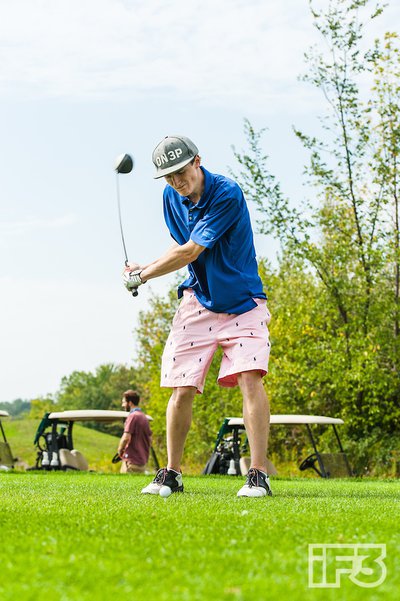 Jamie Warming up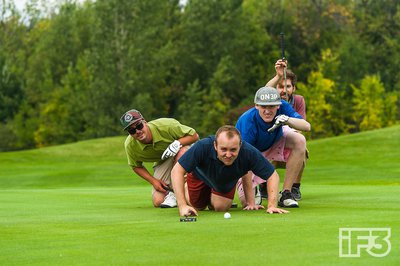 The putting unit
And here's a little video preview of our day:
Next year, NS is planning on sponsoring a hole and adding three teams: Staff, Content Contributors, and a mystery team of four members that we're thinking of holding some sort of contest for. What do you guys think, how should people fight for those spots? and what sort of crazy golf hole rules would you suggest?