Need some money to fix my car, everything must go, OBO and can meet up if in the denver-boulder area for those local. Everything else will be shipped Priority Mail, paypal preferred. Free random stickers in every purchase till i run out.
Outerwear:
Lethal Descent Tonic Jacket Blue XL
Used for a couple season, still in pretty good condition, no major rips, few minor stains from use. Originally 20k/20k. velcro missing on one of the cuffs. $60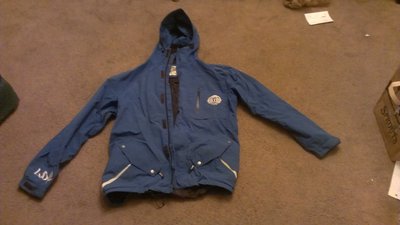 Helly Hansen Jacket in Walnut XL
Insulated. Taller fit. I forget the name of the model (PK wore it briefly in his magic moves segment). I really like this jacket but am just too warm blooded and need the money to justify something i only use a handful of times a year. I added a drawstring to the bottom, From back when helly made cool stuff. 10k/10k Helly Tech, fairly clean other than where the velcro used to attach the hood to the back (came off, would be easy to redo, helped a lot for keeping the hood down while switch). Faux Fur around hood is detachable. $100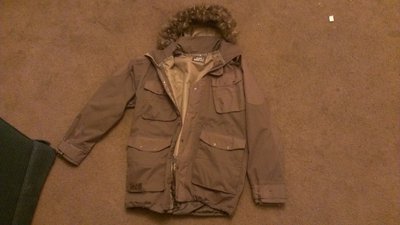 The North Face Wrencher Jacket XL
My Jacket from last season, will only sell one between this one and the HH Jacket above. This is not the insulated version, though the standard north face lining is pretty warm to begin with, I never had a problem with it. Everything still working great, minor stains from use though it's less than a year old so they could probably be washed out. Standard Hyvent 2L fabric, definitely one of the less seen models from north face. $100 sorry for the stock photo, can take one of interested, also have photos of me using it, just PM me:
NEW Saga Anomie Pant XL
Still in the bag, Purple almost lavender in color. Brand Spankin NEW. Fully taped seams and logos, 4 way venting, YKK Zippers, Team Fit. I believe they are 20k/15k. $100 OBO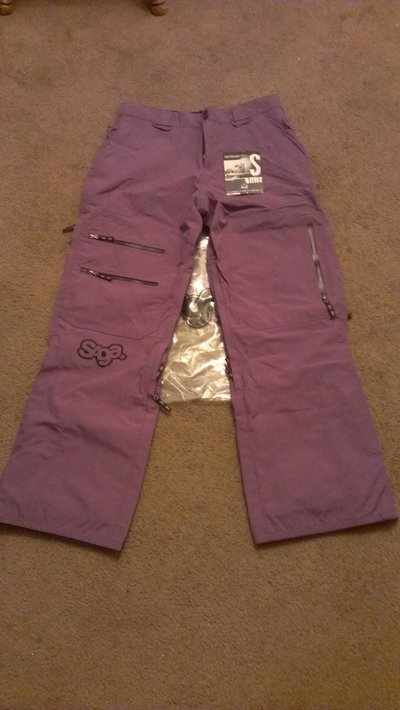 NEW DNA Munchie Pant XL
Royal Blue, shell pant. front and back pockets, side of leg vents. 10k/10k Oxkin Fabric. Waist cinch and belt loops. Also has loops for integration with powder skirt (3 loop system). Very Solid pant. $80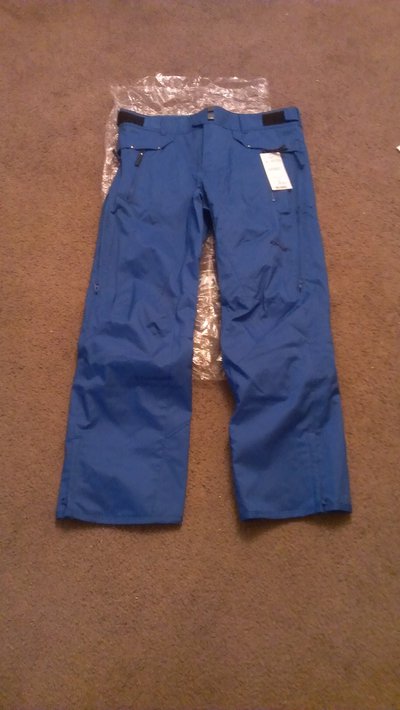 Columbia Convert Pant L
Pretty standard pant, lightly lined. Inner thigh vents, single cargo pocket and front pockets. CHEAP $15.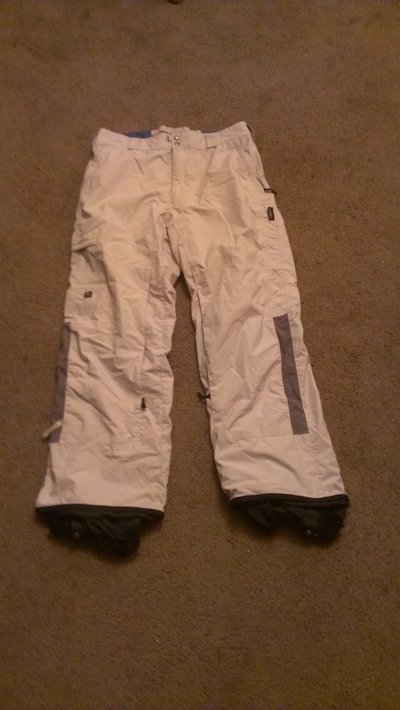 LD Redux Pant XL
Some well loved pants that still have a lot of life left in them. Baggy fit, heavy duty fabric 10k/10k. Some stains and cuts around the cuffs from use. Velcro waist cinch and tons of pockets. Inner Thigh Vents. No use having them just hang in the closet, so they're cheap: $40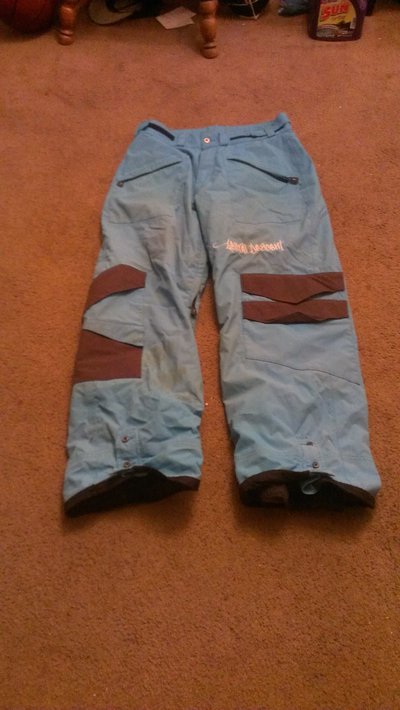 Hoodies:
GGG 9s Hoodie. 5XL Some of the 9s are rhinestoned for extra blingification. Someone got this for me but i never really wore it, almost new. Gino Green Global. $25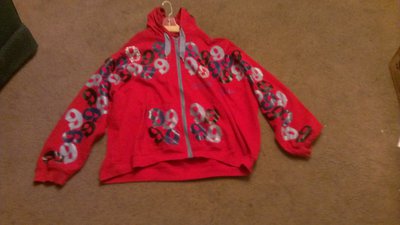 Koman Jeans Plain White Hoodie. It says 4xl but this is gigantic, sits right below my knees. There's a few stains cause it's white, some will probably wash out, Great for wearing under a big vest. Thick and warm. $10 (or if someone who buys something else wants it, $5)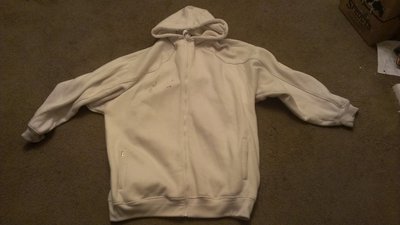 Live Academics Champion Sound Hoodie, Embroidered Lion on the back, some slight fading. $20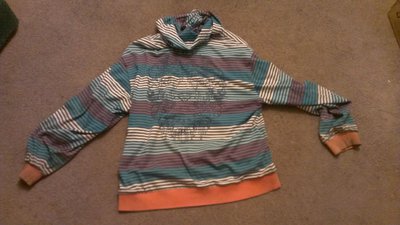 Now for the fun stuff
GoPro HD Hero 2 NEW
Won this at a premier, it's the "Outdoor Edition, Professional". 1080p in 30 fps/ 960p in 48fsp and 30fps/ 720p in 60 or 30 fps/11MP. 3 different fields of view 170, 127, and 90 degrees. Comes with mounts: helmet strap, head strap, 2 curved surface and 2 flat surface adhesive, and a 3 way pivot arm. usb cable and Li ion battery. no SD card. Still new in box. $180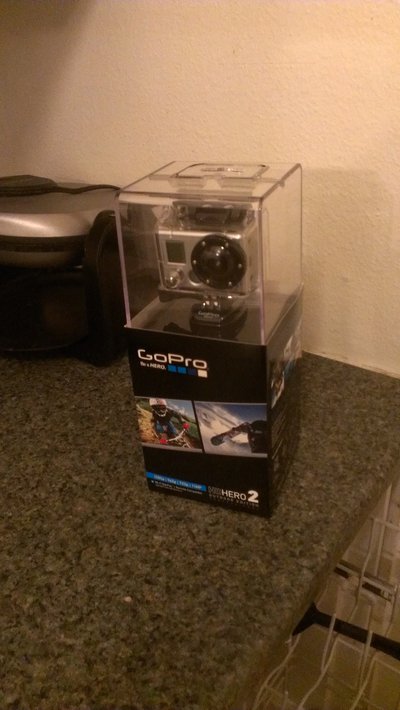 2010/11 ON3P Wrenegades 181
Were blems, can be seen in the tail shape but it doesn't affect how they ski. Used a couple seasons, all touring last year (so lighter use 2nd season). These things still charge, they don't call them wrocketships for nothin. Currently Mounted for a size small guardian, mounted previously for a 916. Could sell with binding though prefer not to. $100 flat or $400 w/binding.
Also for sale (NOT PICTURED)
NEW Salomon Guardians, size small, 100mm waist. these things are the best if you want a super solid binding to huck and charge on that can also tour. lower stack height than the duke makes it feel more like your normal alpine setup. 7-16 DIN range. I hit some good size cliffs no problem last year on the setup above. Looking to only sell one pair of the guardians, so if they go with the skis, tough luck on this pair. salomon completely sold out of these last year: $340