Hey-o. Evo is selling the 2013 Surface Live Life's for 400$!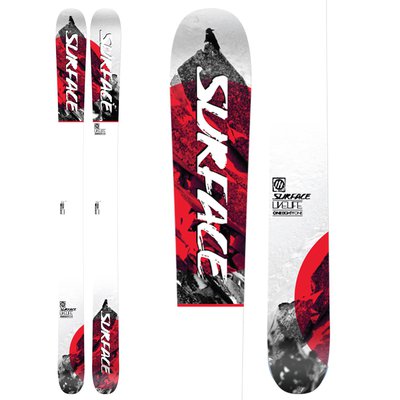 I'm really considering adding this ski (in 191 cm) to my current quiver (2012 Moment Belafonte, 2013 Moment Bibby Pro).
Does anyone have any experience with this ski? Online reviews were scarce so i'm turning to NS.
I'm 6'1", 145 pounds and consider myself an expert skier.
I have a heavy racing background so i'm looking for a stiff big mountain ski that can get the job done well.
Is this more of a playful pow ski?
More of a charging big-mountain ski?
Or is it considered an all-mountain ski?
Would it be buttery and fun in pillows?
Can i be confident to have them under my feet when charging pillows or cliffs?
Basically, is it a "hefty" ski?
Hopefully there's some people on here who have some experience with this ski!
PS - Any comments help. Even your opinion on Surface as this would be my first pair from them.
Thanks all.