won a couple pairs of Maui Jim's in a golf tourney a couple weekends ago, looking to sell a pair. I don't really care which pair, just need to get rid of one to get some extra cash before going back to school
If you don't know the brand, they are comparable to Raybans, very high quality, polarized, no questions asked full warranty, etc. What you would expect of a brand of this nature. Very popular among male golfers and beach athletes, in coastal areas, etc.
Sorry in advance, I don't have actual pictures to upload right now but i can get some up if anyone is seriously interested. All 4 pairs are brand new, each comes with a hard and soft case and all original packaging.
First up, two pairs of the classic wayfarer style shades. Have them in black and a brown/orange color called 'tortoise'. more info available on the site at
http://www.mauijim.com/voyager.html
Retail for $200, I'll hook you guys up for $120 shipped OBO.
The other two pairs are aviators in a slightly different style. Rimless, extremely lightweight from what i can tell. Have them in black and a tan/brown color. Retail for $160, i'll let them go for $100 shipped OBO. More info available on the site at
http://www.mauijim.com/sugarbeach-7233.html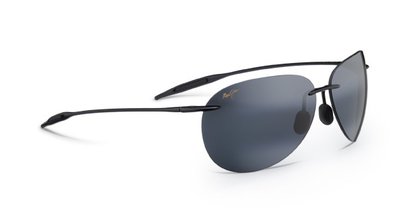 [IMG]649494[/IMG
remember, all are brand new and polarized. I am only selling 1 pair, the other three will go to myself and my mom and dad. We just don't really have a preference either way so just let me know which pair you'd like to buy. PM me with any questions
+k for bumps