Alright so selling a bunch of stuff for the upcoming season for anyone that wants it.
3 Easy RULES: Read Them PLEASE:
1. I dont pay shipping on most things unless WE come to an agreement
2. All things are OBO and prices are flexible
3. PayPal only.
TRADES: Canon Rebel t2i lenses, Gloves, Smith i/o Lens, Hats, Boots
Alright so first off we got a pair of Surface Wach life Skis. My go to skis last season and they are amazing. Surface has fixed all of the durability issues trust me, I did so much stuff on these and they took all of it.
TopSheet: 7/10, I do have a piece in the tail of one ski where it is peeling up but I epoxied it and its fine now. Some minor chips out of the top sheet.
Edges: 9.5/10. Only reason they arent 10/10 is because of the fact they are slightly dull from hitting some rails, no cracks or anything.
Bases: 9/10. No core shots at all, some minor scratches thats it.
If you want the bindings (Head somethings) they are actually my best binding i have ever owned, then I am looking for around 250. with out bindings I will sell them around 200.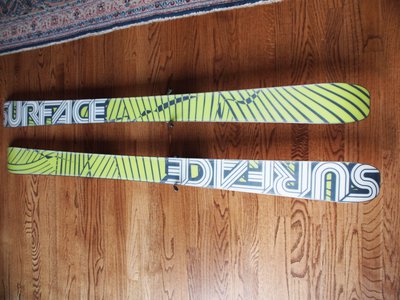 Next up we got my first skis ever: The K2 Press. These have some good use and still have some really good use for someone else!
topsheet: 7/10, it does have a lot of chips but no delam or anything that hurts the actual structure of the ski.
Edges: 10/10. no edge cracks and they really have nothing wrong with them since i didnt know how to hit rails when i had these...
Bases/: 7/10. some big gashes that have been filled by a pro. shop, some minor scratches though.
looking for around 100 plus shipping.
Next we got my old crowbars.
blue iridium lens 8/10. some minor scratches but the rest of the goggle is perfect!
looking for 40ish plus shipping
next up ladies and gents we got my First Drop Vertika jacket. Large!
8/10. the zipper part you hold has part of it broken off but everything else is perfect.
Zip Length is 32 inches
!30ish plus shipping, I would be more then happy to hold onto this!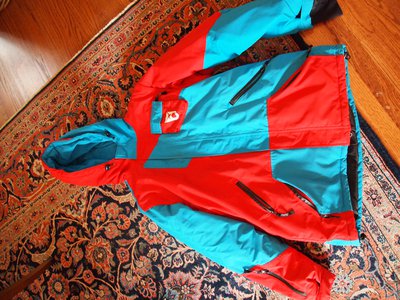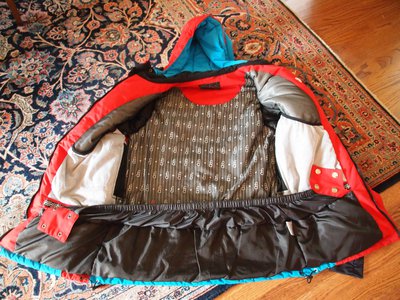 Alright next up is some Jiberish!
Wool Jacket with plaid on the inside.
This is the warmest thing on earth and I really like it, just too big (im 6 foot).
10/10 condition
Prob 50ish plus shipping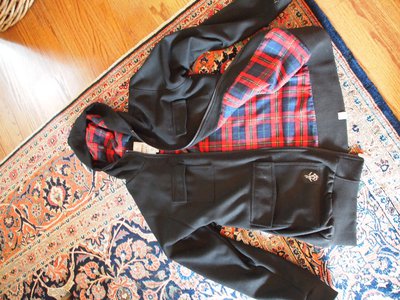 Next we got a old North Face Hoodie thats too small for me (once again im 6 feet..)
10/10 condition
prob 30ish plus shipping
And next we got my old 4th gen. IPod touch. I will reset it if anyone will buy it and its 8gb
perfect screen and some minor scratches on the back, will throw in a skullcandy case and ear buds too.
90 plus shipping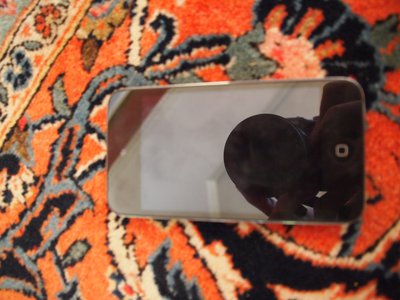 Next up we got my helmet. K2 something. Perfect condition with a lot of stickers as you can see. Also too Contour mounts. I AM SELLING MY CONTOUR ROAM PM ME FOR INFO.
30 PLUS SHIPPING OR 100 PLUS SHIPPING IF YOU WANT THE CAMERA TOO.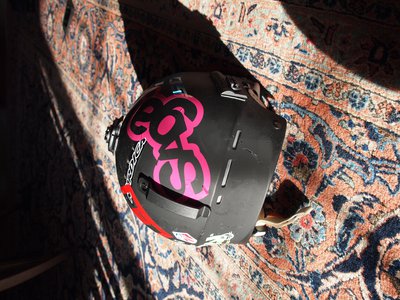 Just pm me with offers or text me for faster replies and more pictures by request. Also I live in Madison WISC. for anyone that is near me for local pick ups!
OFFER AWAY!!!!!!