Closest guess by next Sunday wins First Drop X Burton tall-t of their size.
-mix of quarters, dimes, nickles, and pennies
-roughly a 500 mL jar
-roughly 1/2 a pound with the jar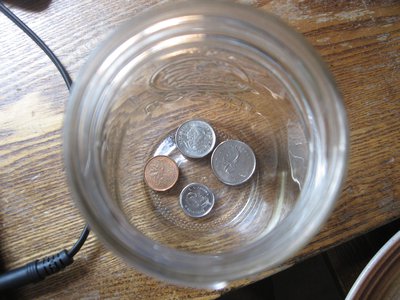 Anybody that guesses twice will be disqualified. The slip from the bank will be posted exactly 7 days from now.