Hey guys,

I've been getting a lot of messages and reading a bunch of posts about the lack of news on the NS home page and just wanted to shed some light on the situation.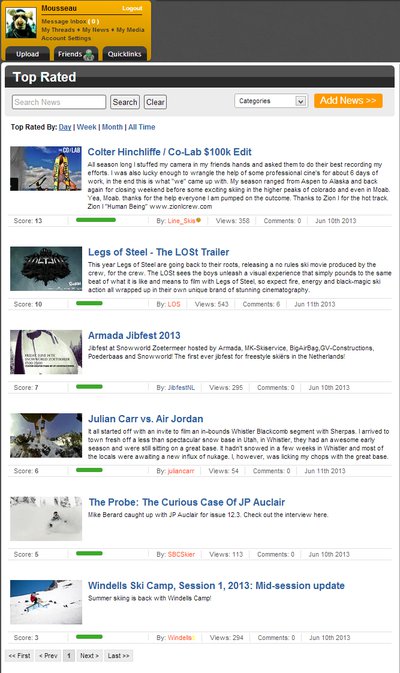 - Secondly, news will only make it to the home page if it's popular -- so make sure to upvote something if you like it. Right now there's a few really interesting articles in the system that are worth a read, but nothing is getting the upvotes needed to make the jump to the home page.
- Last but not least... Do something about it! The news system is open to everyone, whether you be an athlete, photographer, writer, brand, resort, media, etc. Every single member has the power to upload a news article. We'll be running contests and initiatives in the near future to promote better content, but the exposure a well-written and researched piece can garner is pretty big. That's basically how I earned my writing chops and made the connections that got me where I am today.