THE PRICE IS NEGOTIABLE AND I WILL TAKE ALL OFFERS SERIOUSLY!


FOR TRADES I WILL ONLY ACCEPT AN ARBOR VUGENHAUSEN LONGBOARD (a longshot..)
I have amassed together tons of gopro equipment and so i am selling this and some mounts to thin it down and make some bucks at the same time.
I will sell it to you with a lot of accessories, or just the gopro and a few mounts and a housing. I am able to do any combination of accessories and can change the price according. Just let me know and we can work out the price!
The camera works perfect, but has some scratchs on the thing that goes around the lense on the camera (NOT ON THE LENSE!) it has NO EFFECT WHATSOEVER on performance. I have them in the pics. Housing is perfect!
INcludes:
-gopro, housing, backdoors
-adhesives (flat and curved)
-cables for TV hook up
-battery, class 4 sandisk SD 8gb
-I DO NOT HAVE THE CHARGER, but it can be picked up just about anywhere for just a few bucks..
-Chesty, Head strap, handlebar mount. LET ME KNOW IF YOU WANT ANY SPECIFIC MOUNTS BECAUSE I HAVE A LOT MORE THAN THIS AND I MAY BE WILLING TO SELL!!
-White shock absorber.
-joint for sideways mounting.
FOR EVERYTHING I WOULD LIKE $150
(Let me know if you think it is too steep and we can work it out. PM ME EvEN IF YOU ARE REMOTELY INTERESTed pleASE!)
I am willing to sell the camera alone without the mounts. just pm me We can work out a price. right now i am thinking just under 100.. but we can work it out and i can go lower if necessary
SCRATCHES: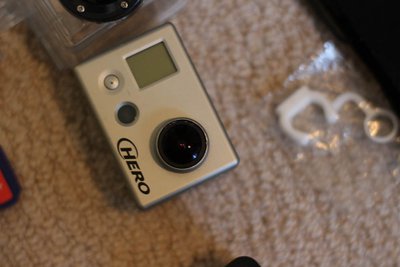 LET ME KNOW IF I FORGOT ANYTHING! OFFFER UP