So this is my project. I have a square area of sand (about 14'x14') where a swingset used to be. I want to put a permanent fire pit in the middle! Here is my plan:
1) Turn the square into a circle (bigger than the square so I don't have to plant grass).
2) Dig a really deep and really wide pit in the middle, build a stone block wall around it, eventually make a custom lid or screen and for sure a cooking grill.
3) Dig the edges of the area deep and get the crappy sand out, replace with nice new sand (like a beach!), or really fine pebbles (no sandy butts) [what do you guys think, which one?]
4) Get a couple nice chairs and a table.
BUT here's the thing: I kinda want more. Or any other ideas for that matter (maybe not putting the pit in the center?) A little pizzaz? Well, if there are any good ideas that is. Here are some pictures, as you can see it's right next to a small hill: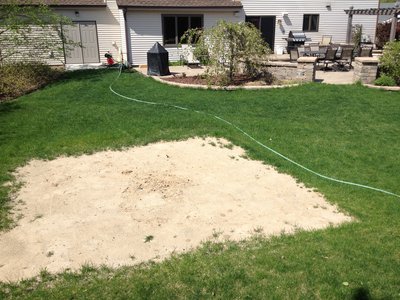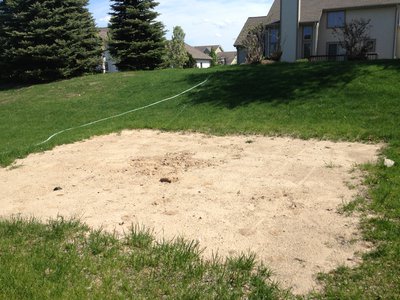 You can use anything: plants, pots, rocks, terraces, logs, anything... and mega bonus points for ideas on features I could use all the old sand for and cover with grass
Every idea is good, give me a stoned highdea, i really don't care. Thanks!