+K to bumps/love
-K to hate
Paypal Recommended
I wanna get rid of this stuff so if we can come close to the original price. PM i can also be open to some trades + cash!
1. 2012 Klint Primes 188, Perfect Condition besides the top sheet barely chipping on the sides, and I lost an inch of the edge hitting a rail once :\
Still an amazing ski, very fluid in the air, perfect for all mountain, park, and powder! They are mounted for a 28.0 and have been mounted twice. Once for LOOK PX12 and then the FKS's!
$200 just the skis! The FKS's are not for the sale. Sorry! If you need I can remove the stickers!
2. 2012-2013 Full Tilt Booters, 28.0. Great condition, 29 days skied, molded once. Nothing wrong with these, just need a bigger size!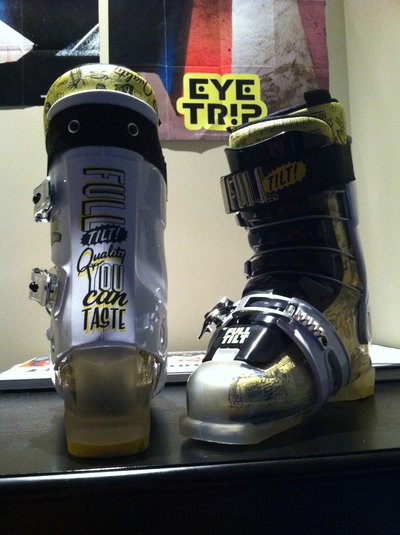 3. Finally we have both sweatshirts! XL Saga "Rotten Few" and a 2XL Jiberish "Hold Tight" both are $30-40 depending on where you live!