Whats up guys. Looking to get rid of this so I can buy some fishing and hunting shit to fuel that addiction. Hit me up with some offers. If its reasonable Ill be pretty inclined to take it.
Not looking for trades at the moment
FOR SALE
Jackets

Saga Anomie. Size XL. Not sure the name of it but its in pretty good condition with awesome waterproofing still. I would give it an 8/10 because of a few little marks. 37.5" zipper

Saga On Deck. Size Large. Pretty awesome condition. A little pilling on the bottom ribbing but not very prevalent. Only worn a few times. 9/10 35" zipper.
Analog Coffin. Size Large. 36" zipper. Lots of pilling. I would give 6/10 on this jacket. Pretty awesome piece. Will let go for the right price/trade.
Rhythm Jacket. BNWT. 33.5" zipper. Sweet jacket just not as big as I thought it would be. Will let go for $45 shipped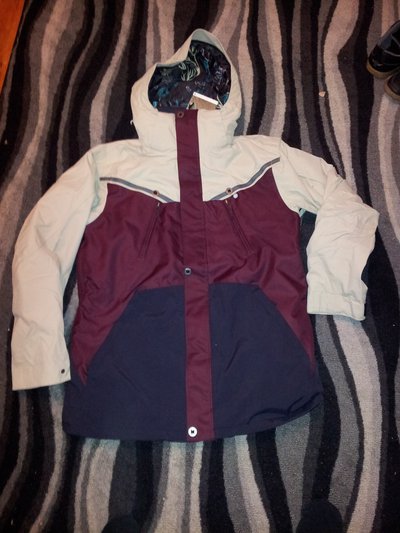 Pants
First Drop Pants Black and Red. 8/10 just because of some slits in the back cuffs.
Oakley Amplier Pants. 7/10 condition. Pretty dirty and a few rail stains. Only worn a few times though on park days so they still have great waterproofing.