It was a great journey in finding whether or not these were actually the same pants from the most famous SuperUnkown edit, but I think it's pretty much over. Happy to say that they were his pants and IMO are apart of ski history in a way.
1) Paypal Only
2) You pay for the shipping
3) add %4 to total cost if sending paypal money as a gift to pay for the transaction cost
4) There is no bib the guy who sold them to me never shipped them so idk what happened to it
5) Selling these because I need money
6) The bidding will start at $25 + shipping cost
These pants are very ripped at the cuffs I won't lie, and have as far as I can see 1 working zipper. Just remember the after bang power you could achieve while wearing these pants! I don't even know the size because the tag is faded. Just watch this edit in case you have no idea what I'm talking about.

pics of the pants: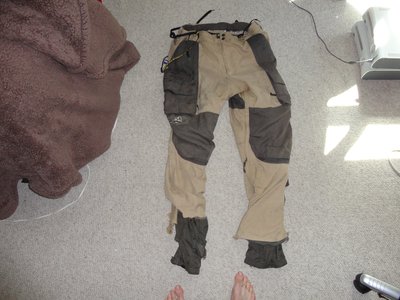 and what is most likely Tom Wallisch's signature but I can't be certain