I'm pretty stoked to announce my season film this year: Altitude!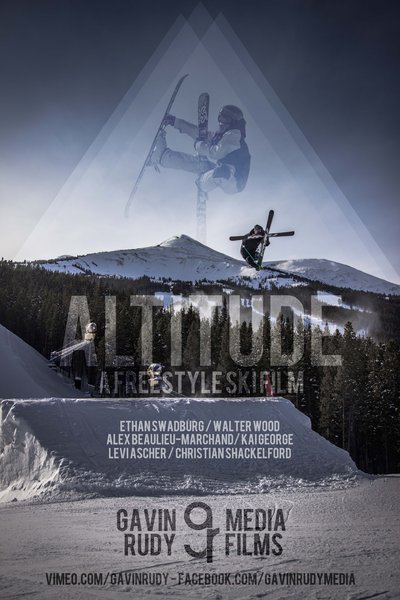 This will be my second short skiing film that showcases Summit county skiers and my filming with them throughout the season. I'll be premiering it at the LHS Film Festival on May 7th and 8th at the Denver Film Center in Denver, Colorado. I'll drop the whole film at
http://www.vimeo.com/gavinrudy
on Thursday, May 9th.
Featuring -
Ethan Swadburg
Walter Wood
Alex Beaulieu-Marchand
Kai George
Levi Ascher
Christian Shackelford
With that, here's the trailer:
Hope you guys are excited, I'm really looking forward to the final result.