Ok guys, I have an XL Saga PBJ Jacket that has absolutely no physical damage (tears, holes, missing hoods, etc.) or shrinking to it whatsoever. I'm going to ask for no less than $
65.
Buyer pays for shipping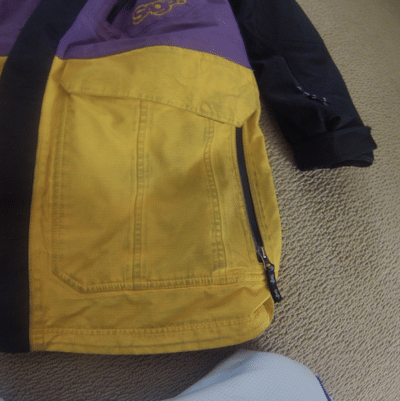 Some filing that eventually happen with any jacket. The yellow makes the filing a little more noticeable, but it is barely noticeable from 5 feet away (as seen in first photo).
Cheers!