Yo whats up got tons of good shit for sale here. Im located in SLC so if your local thats a + and we could work out a good deal. Everything is OBO so offer up the worst i can do is say no. Paypal is the best way to do this but we can work something out if not. Buyer pays shipping
I might be interested in trades for the Jiberish and the Tecnicas but thats it.
If your looking for more pictures just message me I can email/text them to you.
The pics are small for some reason but the big ones are in my profile
1. Brand new Oakley Airbrakes black with Grey Iridium and High Intensity Yellow Lenses. Still in the box. 10/10 180 OBO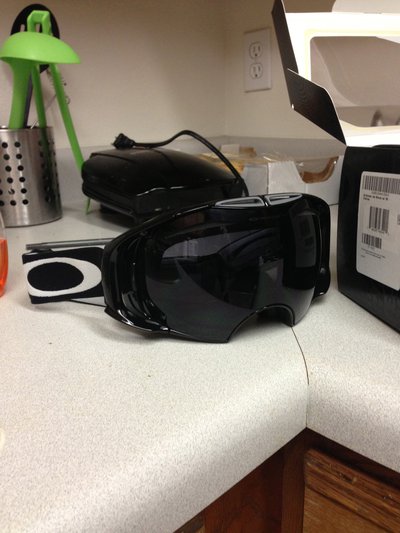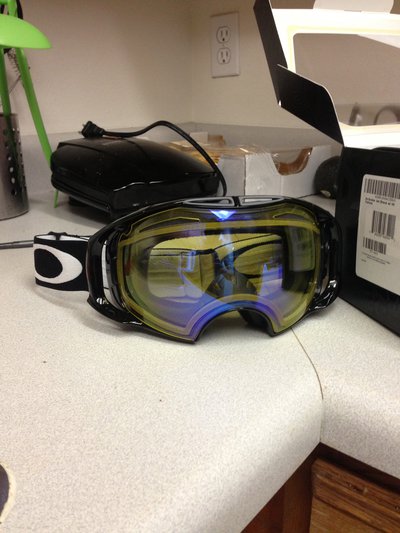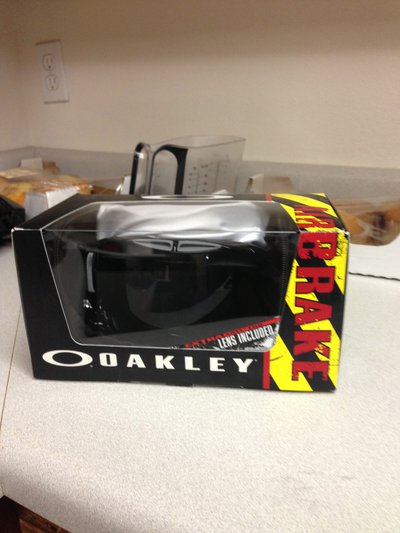 2. Orage B-Dog XL coat the zipper pull thing is missing so theres a makeshift pull thing but it still works like new. Its warm, steezy, and B-Dog uses it so its guaranteed legit. 9/10 just because of the zipper. 180 OBO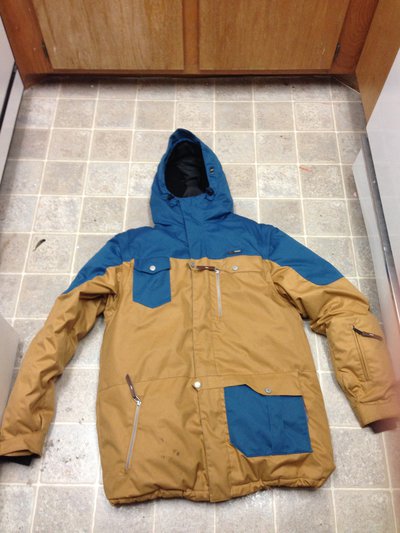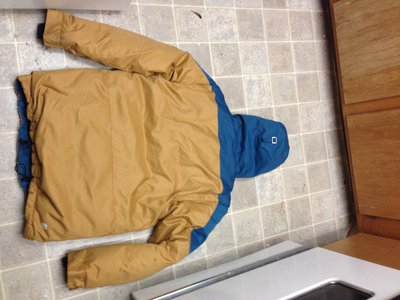 3. Armada Couloir XL Coat. Basically brand new with some minor stains on the front pockets that you can barely see and would probably come out in the wash. 9/10 Retails for 280 looking for 240 OBO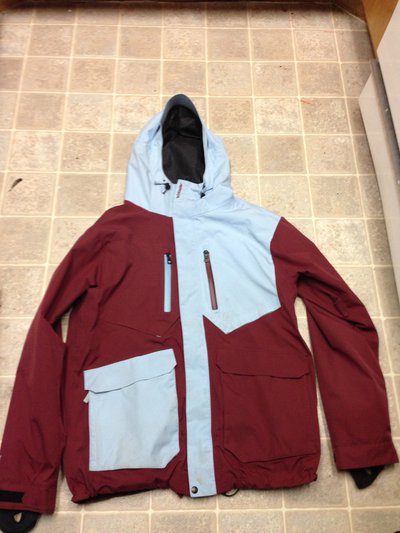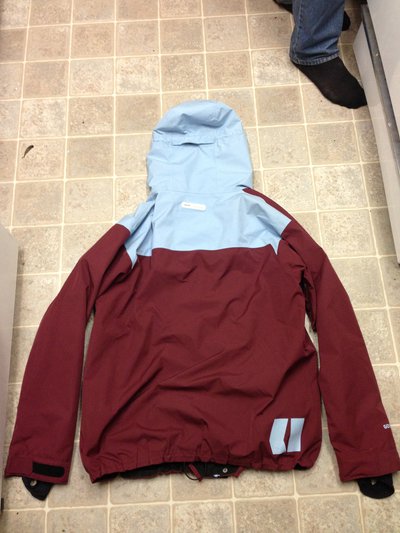 4. Jiberish Bozz 5XL. This hoodie is boss i wore it alot last season and it has a good amount of fading due to the sun. Haven't worn it this season and its prime except for the fading so 8/10. 80 OBO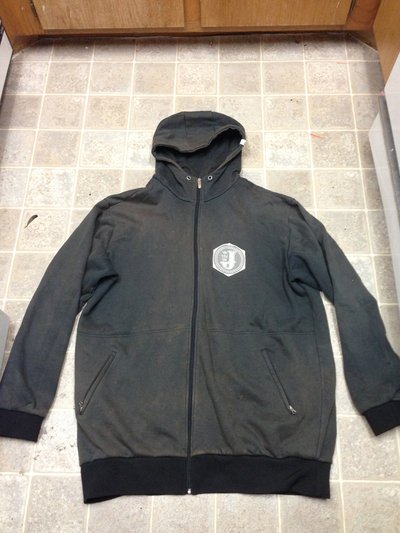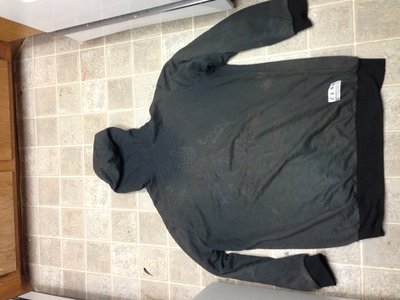 5. Jiberish Level 1 4XL Flannel Hoodie. Brand new never worn with tags and iv been trying to sell it forever so offer up. 80 OBO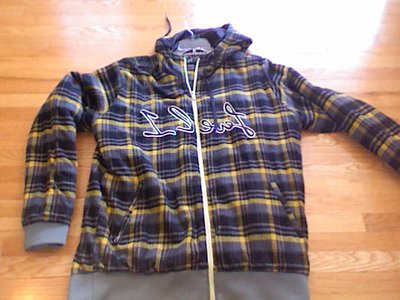 6. Armada Exposure Pant size Large. Brand new in the plastic looking for at least 200 OBO these babies are quality.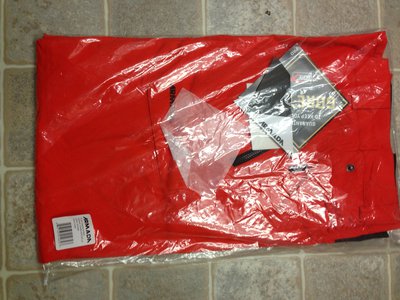 7. Full Tilt Tom Wallisch 26.5. Rode in for a season with brand new heel pieces great condition great boots. 8/10 160 OBO More pics upon request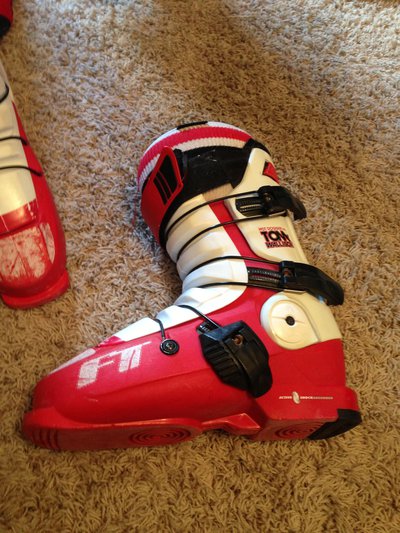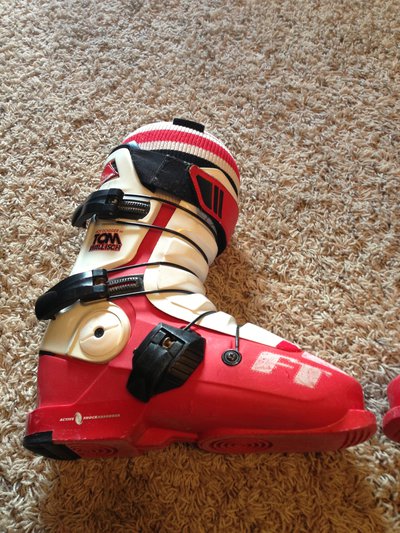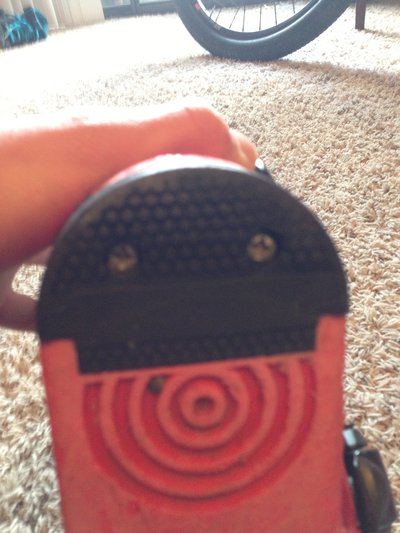 8. Tecnica Agent 28.5. Rode in for 2.5 seasons. Great boots that are pretty beat up but still have some life. I have no use for them so if you make an offer chances are i wont refuse. More pics upon request.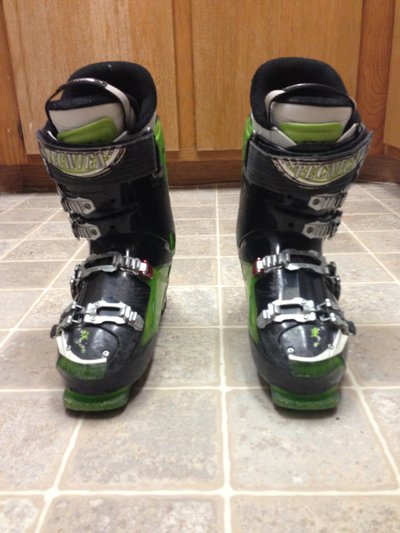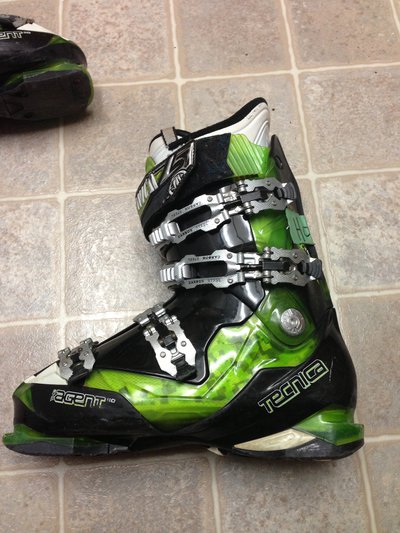 9. Thule Universal Pull Top ski rack. One of the best ski racks out there fits 6 pairs of skis. You can google it for more info. Used for a season but its perfect. Retails 300 looking for at least 180 OBO