Alright guys, I'm looking at an opening bid
$170
for this ski (179 cm). Please be aware that this a great deal for the ski and the binding (marker squire).
I'm willing to trade the pair for a XL Saga jacket. Preferably brand spanking new or in very very good condition. I am not interested in any other trades at this time besides a pair of park skis in terrific condition.
Ski details (pictures below): This ski has been skied on about 15, and there is no way I skied on it more than 20 times. And I was lucky enough to have many pow days (remember the 10/11 winter?) on it. Here's the review of the ski:
http://www.backcountry.com/k2-obsethed-alpine-ski-k2s0768
.
I absolutely had a blast with this ski. It was so fun just ripping through the pow and bouncing around. What really impressed me was the way it could make turns in the pow. I enjoyed a some fairly easy pow landings off of cliffs with these guys too.
These skis have very little physical damage to them. As you can see in the pictures, there are no big core shots or anything like that.
But please be aware that these bindings aren't FKS 180's, they are good bindings though. Being the noob that I was two years ago, I never really knew or cared to tighten my dins. So I never tried anything crazy or did anything too "extreme" with these skis, so the bindings were never really pushed to the limit (which means they're still in good shape).
Pictures: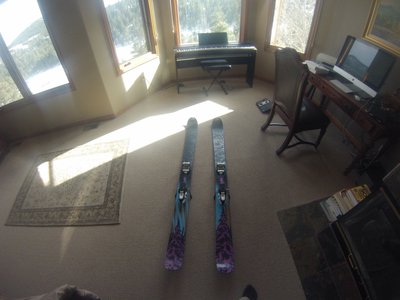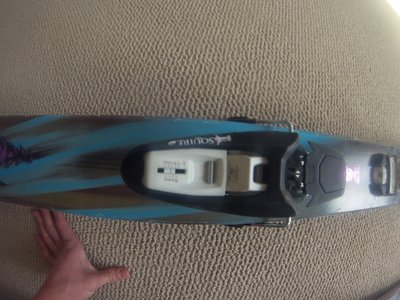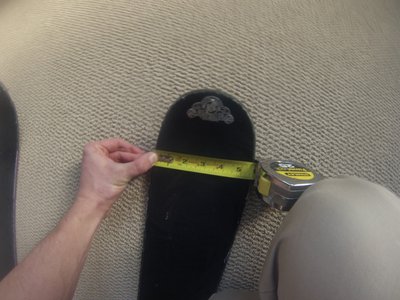 (fattest part of the ski - about 14.2 cm)
and I'll have more pictures momentarily considering the NS uploader is garbage