My sisters knee exploded today. PCL and ACL in her right knee are gone.
She is a crazy good skier too. A racer through and through. She tore her ACL in her left knee at the state championships in Oregon when she was a freshman in high school. She came back and won the Portland Metro league slalom title 2 years later. She sorta quit skiing after high school though. Now at 28 she wants to get back into it and decided to come to Colorado for spring break with us.
She complained yesterday that her good knee was hurting. First run today she tries to spray me about 200 yards into the run and just drops. Blood curdling screams ensue. She heard and felt two pops. Instantly we both knew she was done.
Shes tough though, she put her skis back on and made it down to mid mountain relying solely on her already surgically repaired knee. She really didnt want to take a sled but her husband insisted. Shes had a really good attitude through this.
It might just make her day to see a whole bunch of random skiers wishing her the best. So please NS, send some vibes towards my sisters knee.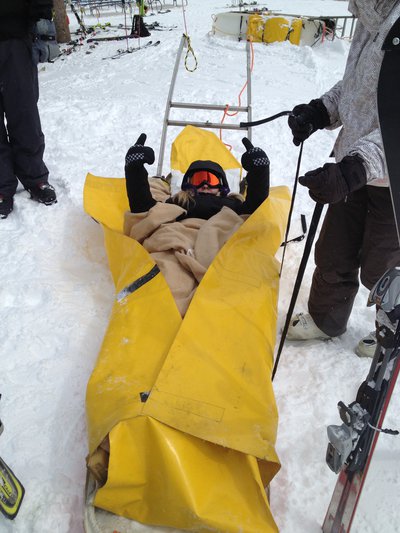 RIP right knee 1984-2013